The Association of Bermuda International Companies proudly announced the 19 recipients of the 2018 ABIC Education Awards.
ABIC is one of the largest scholarship providers offered in Bermuda. Now in its 41st year ABIC is very pleased to offer scholarships to those wishing to pursue undergraduate or graduate studies in an international business field. Supporting over 540 students, ABIC continues to help educate individuals that might not have had the opportunity to study abroad.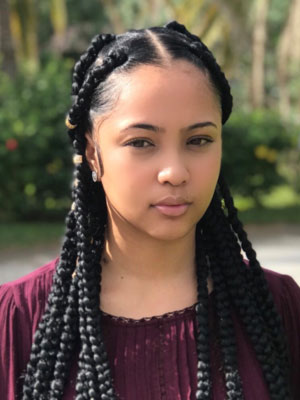 Asia Atienza
Asia is a Principal's honor student from The Berkeley Institute and will be studying Actuarial Science at the University of Kent this Fall. Asia has participated in many extra-curricular activities such as Youth Parliament, where she served as the Media Relations Officer & Historian, as well as the Minister of Cultural Affairs, which enabled her to win the "Most Amicable" award voted by her peers. She was also part of the Berkeley debate team which has strengthened her teamwork, presentation and organizational skills. Asia was a Prefect, youth mentor, student council member and peer mediator. She enjoys giving back to her community and won the Silver Community Service award for accumulating more than 90 hours of community service in the past year by participating in events such as 'Bounce for Autism'. Asia is highly motived in her pursuits and believes that persistence is the key. She lives by the quote, "If you can't fly then run, if you can't run then walk, if you can't walk then crawl, but whatever you do – you have to keep moving forward."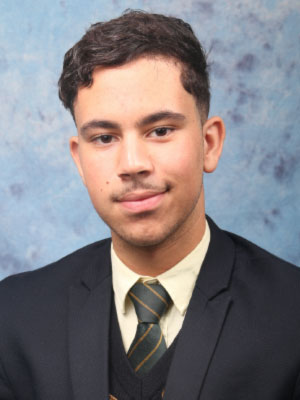 Yasser Baia
Yasser Baia is a senior at The Berkeley Institute with future aspirations of studying law and finance at the University of Kent. His interest in law first began when he was exposed to the art of debate at the young age of 8 years old. He has continued with his passion, which has led him to receive many team victories and solo distinctions. He had the opportunity to do an internship over his spring break with an in house lawyer, where he was exposed to the daily life of a lawyer and to a greater extent how corporate Bermuda operates as a whole. When he's not busy arguing or reading, he enjoys keeping himself physically engaged through sports such as cycling and squash and donating his time to any organization or event in need of a helping hand.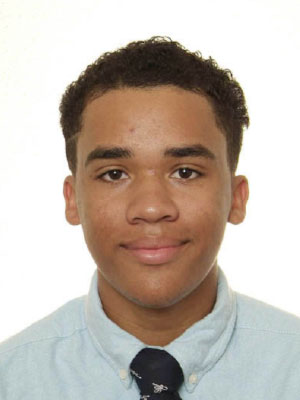 Blair Blakeney
Blair will be attending the University of Kent to study accounting and finance. He graduated from Saltus Grammar School with Honours and was the recipient of the Francis Goose Gosling Award. Blair has always put school work first and manages his time well and with good planning and organization he has been involved in many other activities. In the summer of 2017, he traveled to Malawi for 3 weeks with Bermuda Overseas Missions on a service project. This trip helped open his eyes to communities in need and helped him to appreciate more the opportunities he's been given. Blair intends to remain highly motivated to reach his career and personal goals, so that in the future he will be able to give back to the Bermuda community and communities around the globe. He has always had a passion for the water, he has been a swimming instructor and is currently working on multiple charter boats. Blair has also competed in international sailing events across Europe, North America and the Caribbean.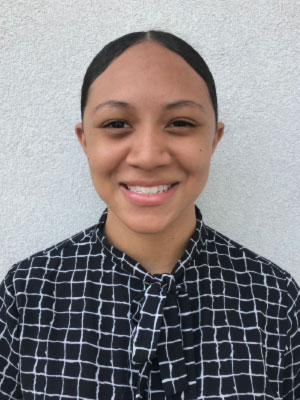 Nasaj Burgess
Nasaj is a graduate of The Berkeley Institute, as well as a recent graduate of Bermuda College, where she obtained her Associates of Arts in Business Administration with Merit in May of this year. In the fall, she will be continuing her educational pursuits at Georgia State University's J. Mack Robinson College of Business to obtain her Bachelor's of Business Administration in Risk Management and Insurance. During her time at The Berkeley Institute, she was actively involved in co-curricular activities such as football, and track & field. Outside of school, she enjoyed playing football for Somerset Trojans as well as representing Bermuda on the Women's National Team and at several track & field events. Upon completion of her degree, she plans to return to Bermuda to begin her career in the insurance industry.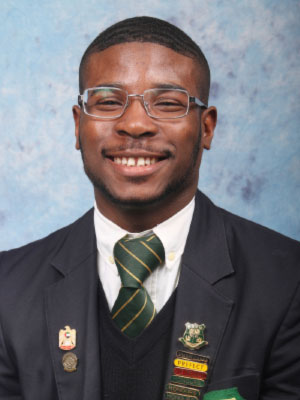 Tyrese  Coakley
Tyrese graduated a prefect and Student Council Vice President from the Berkeley Institute in June of 2018 with a Cum Laude (Honors) distinction. He will attend the University of New Brunswick (Canada) this fall to pursue a bachelors degree in Business Administration, and eventually a joint masters degree in Business and Law from the same university. Tyrese has been an avid member of a myriad of community and extracurricular groups such as the Berkeley Institutes Student Council, the debate team, Youth Parliament, the Berkeley rugby team, the school band, his church band and a new program (founded by himself along with two other students) called Sierra Speaks, which follows a TedTalks model for motivating young adults through a series of talks. Tyrese has a passion for business and law as he participated in a program at the Berkeley Institute call Virtual Enterprises International, which is an in-school, live, global business simulation. During his time in the program he served as the Vice President of Marketing and Sales and later, Chief Executive Officer.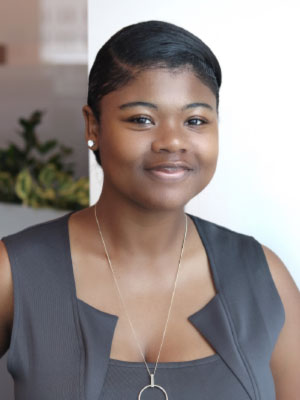 Tahirah Cross
Tahirah has completed two years at Atlanta Metropolitan State College within their Business Administration program and plans to continue her education at University of West Georgia. She is currently pursuing a bachelor's degree in Business Administration with a concentration in Finance. Her career aspirations are to earn a Certified Financial Analyst (CFA) designation and to pursue a career in Financial Planning/Analytics. Tahirah is currently an intern at SunLife Financial International and looks forward expanding her knowledge of the financial services industry and gaining valuable industry experienced to further her professional career in the financial services field. Once Tahirah has established herself she plans to pay it forward to Bermuda's future by advising and mentoring the upcoming generation. She believes anything is possible if you have the drive and determination.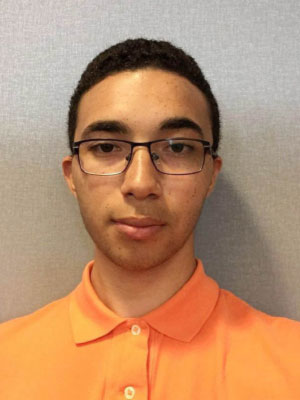 Nathanael Fubler
Nathanael attended CedarBridge Academy, where he managed to meet the requirements to graduate one year early from high school. Most recently, he graduated from the Bermuda College with merit. He will be transferring to Georgia State University in the fall, where he will continue his studies in Actuarial Science. He has wanted to become an Actuary since middle school and has a keen interest in Mathematics and Music. Nathanael has performed in many concerts, including the Premier's Concert and even at Disney World as part of the CedarBridge Concert Band. Additionally, Nathanael tutors Mathematics to children of all ages at Planet Math. He states; "Being able to have an impact on how children learn is a rewarding experience, especially when you witness their success". Nathanael has attained honors since his primary school days. Upon graduating from the Bermuda College, he received the Chubb Bermuda College Education Award and is also the 2018 recipient of The Deloitte Scholarship. He is always eager to learn new things and to be challenged especially in Mathematics.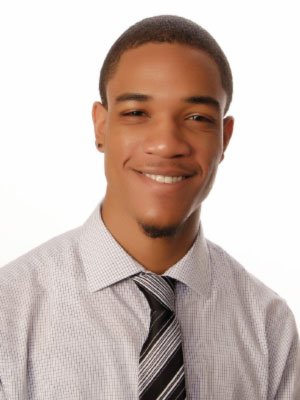 Jameko Gomes
Jameko graduated from Bermuda College in 2017 with an Associate's Degree in Computer Information Systems. In September, he will be entering his second year at the University of Ontario Institute of Technology, pursuing a Bachelor's Degree in Networking and IT Security (Hons) and he is currently on the Dean's list. In Bermuda, he volunteers much of his spare time working at the Aquarium. He has also taken part in tennis, golf, Gombey dancing and drumline. This summer, he is working at the Bank of Butterfield and has previously interned at Validus Re and Nephila Capital, all of which have solidified his interest and passion for IT. Jameko has a strong work ethic and drive to succeed and will push through any obstacles to reach his goals. Upon completion of his Bachelor's Degree, Jameko is considering obtaining a Master's Degree in IT Security before returning to Bermuda to continue learning and sharing his knowledge with his country.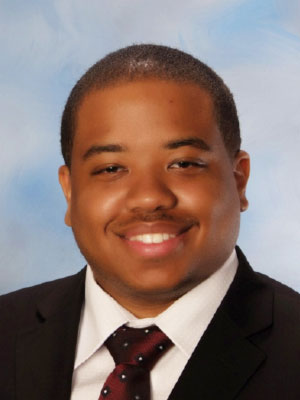 Anthony Howell
Post Graduate
Anthony is a graduate of New Jersey City University where he earned a BA in Political Science. He recently completed the first year of a two-year dual MA/MSc degree in International and World History, at Columbia University, and will complete the final year at London School of Economics this Fall. Upon completion, he intends to enroll in a US/UK dual law program, before coming back to Bermuda to work in the legal industry. His desire to pursue law was greatly influenced by his internships at Alexanders Barristers & Attorneys and Christopher's Law Chambers. Anthony values education and donates an annual student award to St. David's Primary School, to encourage students to continue striving for success. Anthony believes in leading by example, evident since his time at CedarBridge Academy, where he was a Prefect, captain of the debate team, Vice-President of Key Club, and a volunteer at Keep Bermuda Beautiful. Since then, he has interned at prominent institutions, such as Education Reform Now Advocacy, the U.S. Department of Veterans Affairs, Nonviolence International, and the Bermuda Foundation for Insurance Studies.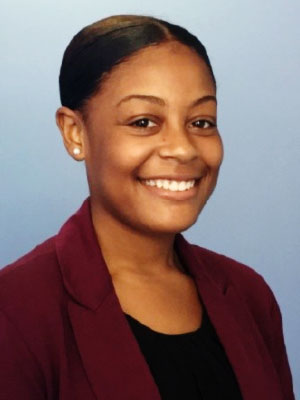 Kimika Jackson
Kimika is currently pursuing a Bachelor's in Insurance and Risk Management at St. John's University. She is on the Dean's List and has been inducted into prestigious international honor societies for her academic excellence. She fully subscribes to 'Respice Finem,' keeping the end in view. A graduate from The Berkeley Institute, Kimika served as Head Prefect and participated in the dual enrollment program in her senior years at Bermuda College. Kimika has received many awards and accolades including being the Deputy Premier and Speaker of Youth Parliament. She was also nominated for the Outstanding Teen awards. Her desire to learn has created a lifetime of opportunity, giving her the drive to explore new topics and challenges each with their own risk and reward. At St. John's she is a Global Ambassador Leader, a member of the Debate Society and Gamma Iota Sigma. She enjoys serving her community through food runs, soup kitchens, and peer tutoring services. Ultimately, she looks to leave a legacy by activating a positive shift in her community as she promotes international business in Bermuda.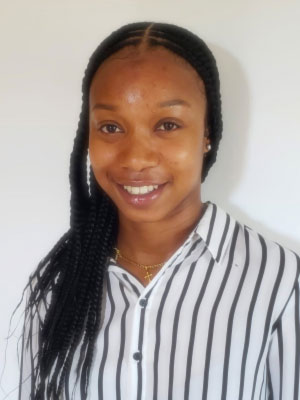 Quinnae Outerbridge
Quinnae graduated from St. Johnsbury Academy in June 2017 with Honors. She is currently studying at the University of Hartford, Connecticut where she is pursuing a Bachelor's Degree in Business Administration with a major in Accounting. Quinnae finished both semesters on the Dean's List. She is a determined and hardworking individual who always maintains her academics as a priority. Quinnae is also a D1 track and field athlete competing in the 400, 800, and 1500 metre races and she believes it takes great discipline and passion to be a successful student athlete. Quinnae has served as a volunteer with several organizations, including but not limited to Candy Striping at KEMH, Meals On Wheels, The Matilda Smith Rest Home and numerous KBB clean up projects. Quinnae's intention is to achieve the qualifications that will allow her to pursue a long and beneficial career in the field of Accounting.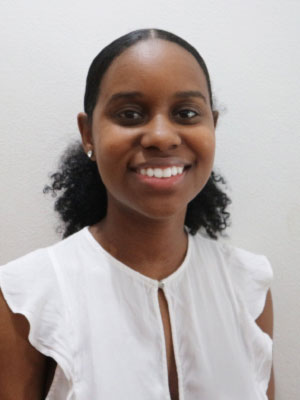 Sihlé Paynter
Sihlé is currently pursuing a Bachelor of Commerce in Global Management with a concentration in Finance at Ryerson University in Toronto. Sihlé is a graduate of The Berkeley Institute and the Bermuda College where she held many leadership positions including Student Government Council, Prefect and Peer Mentor and received numerous honors and awards including the William Stephenson freshmen entry award, Principals honors and Vice Presidents List. She is actively involved outside of the classroom in the International Student Organization where she serves as a mentor to incoming university students and is apart the Ryerson Women in Leadership Group. In addition, Sihlé is successfully managing her blossoming small business in her spare time. Upon graduation in the Fall of 2019 it is her intention to return home and pursue a career in the financial service industry to help drive the Bermudian economy while inspiring young individuals to chase their dreams and to contribute positively to the Island's social framework.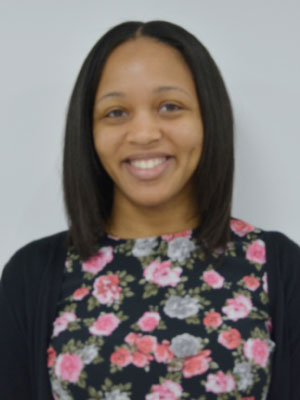 Quinae Santucci
Quinae is a 2017 Bermuda College graduate completing her studies overseas at Mount Saint Vincent University. She graduated from Bermuda College gaining an Associates of Arts in Business Administration with merit. During her time at Bermuda College, she was a Senator in the Student Government Council. Whilst doing classes full time, she worked as a co-op student at PwC where she learned valuable information for both in and out of the classroom. With the help of the ABIC scholarship, she will be headed abroad for her final year of university where she is pursuing a Bachelor's Degree in Business Administration with a major in Accounting and a minor in Management. Upon graduation, she plans to come back to Bermuda where she will complete her CPA designation under the Atlantic Canada route. In her spare time, she enjoys reading, going to the gym, and crafting her own recipe book.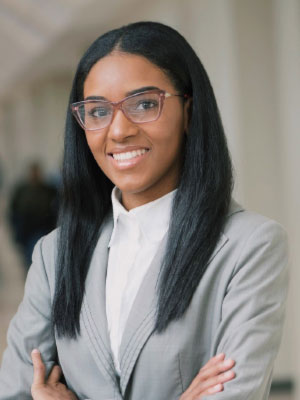 Rajah Steede
Rajah is pursuing a bachelor's in Risk Management and Insurance at Georgia State University. She has continuously fulfilled leadership roles, engaged in community service, and excelled academically. Rajah has contributed to the academic success of her peers by assisting as a supplemental instructor and student assistant while maintaining a 3.97 GPA. Outside of school, Rajah serves as the President of Panther Food Recovery Network, a student organization that strives to combat food waste and hunger;  President of Bermuda Delegate Association, which helps students to pursue their goals and is a member of Gamma Iota Sigma, a professional insurance fraternity. Rajah is an aspiring underwriter who has recently received credit for the CPCU 520 exam and she is excited about her new experience interning with the Global Risk Management department at XL Catlin in Atlanta. Overall, Rajah is a role model committed to positively impacting the lives of others through leadership, community service, and empowerment.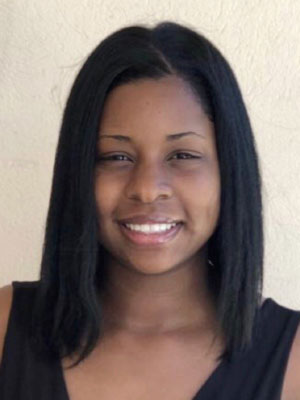 Jahstice Trott
Jahstice graduated from Cedarbridge Academy in 2016 and was the recipient of various awards. She has now graduated from Bermuda College receiving an Associates of Arts Degree in Business Administration with merit and was awarded the Most Outstanding General Business Graduate. During her time at Bermuda College, Jahstice held the BFIS Bermuda College Scholarship and the STARR Foundation Scholarship. She will be attending St. Mary's University in the Fall to pursue a Bachelor's of Commerce majoring in Accounting and then go on to attain her CPA designation. Jahstice continues to learn the importance of international business from the various internships she's been involved in and currently she is interning at RenaissanceRe. Jahstice is very ambitious and embodies determination. She aspires to be a very successful and influential person and from her personal experiences she is inspired to give back by mentoring and tutoring when she completes her education and training.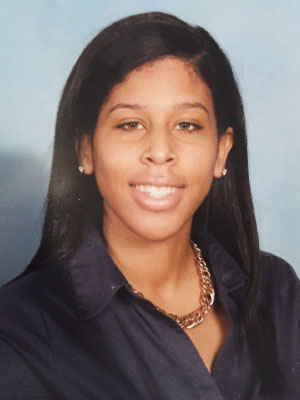 Ezra Turner
Ezra is a Saltus graduate who attends Oxford Brookes University where she is studying IT Management for Business BSc (Hons). After graduating, she will pursue a Master's degree in Information Systems and Business Analysis. Ezra plans on returning to the Island to make a positive contribution to the IT industry and to be successful working in that field. Aside from her studies, Ezra is involved in the community by volunteering. She teaches English to Jacari, a 6-year-old Portuguese boy and she also volunteers at a listening service known as Nightline, where she listens, supports and provides information to students who call in to discuss anything that is on their mind. Ezra is a cheerfully optimistic, self-motivated individual who is persistent and disciplined when overcoming obstacles to achieve success. She loves to learn and help to resolve problems. Ezra works well with people, wants to teach others and most importantly, she wants to assist in transforming Bermuda by helping the Island keep up with global technological changes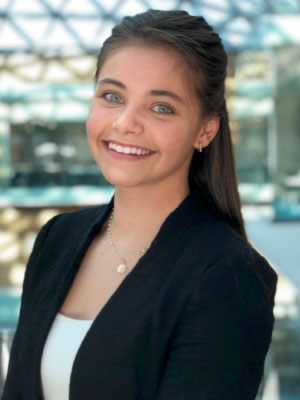 Danielle Wall
Danielle is a BHS IB Diploma graduate, going into her second year at Wilfrid Laurier University. She is pursuing a Bachelor's Degree in Business Administration (BBA) with a minor in International Business. Danielle is a hard working and well-rounded individual who was a part of the Bermuda Gymnastics National Team competing internationally for 10 years from age 7 – 17, achieving many accomplishments such as being the reserve for the 2014 Youth Olympics in China. In addition to school and gymnastics Danielle made time for volunteering. She assisted in coaching younger gymnasts while raising awareness and funding for the Bermuda Gymnastics charity. During her first year of university Danielle was involved in two business case competitions. In the course of the competition she advanced to be a Semi-Finalist where only 42 out of 250 teams made the Semi-Finals. Danielle plans to get her MBA and then return back to Bermuda to pursue a career in international business and in the meantime she is spending her summers getting hands on experience through internships.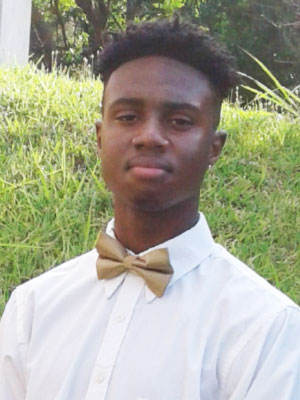 Nadir Young
Nadir Young is a 2018 graduate of Cedarbridge Academy and will be attending Acadia University in Canada to pursue a degree in Accounting. He looks forward to being in a different environment, meeting people of diverse backgrounds and engaging in networking opportunities. Raised in church, he was always taught as a young man to put God first and to value and respect his mother, the biggest motivation in his life. She has always encouraged him to strive for success and he never takes her belief in him for granted. Nadir volunteers in various roles in his church, has been involved with Big Brothers Big Sisters and was a Candy Striper. He enjoys playing the piano, singing and learning about different cultures and has participated in the XL Catlin Mentorship Program. Nadir believes that with the help of this award, he is on the path to achieving his career goals of becoming a CPA and working in the Bermuda insurance industry.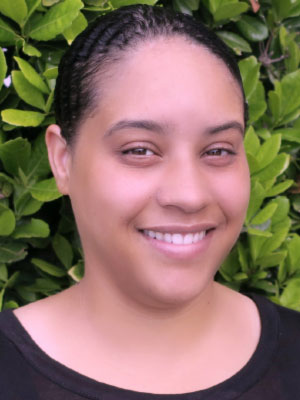 Antonia DeVent
Alumni Award
Antonia DeVent is studying with Purdue Global in pursuit of her Bachelor's degree in finance with a concentration in insurance. She then intends to obtain her Master's degree in finance with a concentration in analysis. Antonia is a focused and driven person who maintains a high GPA while balancing two jobs and parenting her three sons who are her pride and joy. Antonia recently received a Chancellor's List certificate from Purdue in recognition of earning a 4.0 GPA during a term. She hopes to become an impactful contributor to Bermuda's international business sector and to the community at large by helping others to reach their academic goals. Antonia is very active in her children's education and their extracurricular activities. In her spare time, she enjoys reading books, writing poetry, bowling, baking and traveling.