The Association of Bermuda International Companies proudly announced the 25 recipients of the 2020 ABIC Education Awards.
ABIC is one of the largest scholarship providers offered in Bermuda. Now in its 43rd year, ABIC is very pleased to offer scholarships to those wishing to pursue undergraduate or graduate studies in an international business field. Supporting over 670 students, ABIC continues to help educate individuals that might not have had the opportunity to study abroad.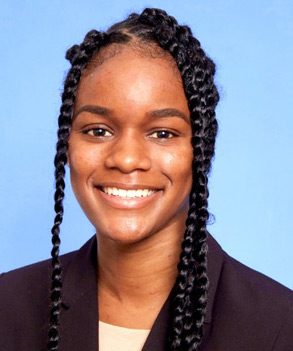 Jasmaine Adams
Jasmaine is a graduate of Bermuda Institute and is considered a true leader amongst her
peers. She is currently a junior at Southern Adventist University in Tennessee, pursuing a
Bachelor's in Business Administration, with a focus in Accounting and a minor in Human
Resources. Studying Business is where she balances her passion for helping others and
problem solving. Jasmaine is involved in various clubs on campus and specifically enjoys
participating in the Mentoring Program for all incoming first year students. She enjoys this
role and takes it very seriously; it calls upon her leadership qualities to do all she can to
ensure students feel supported, making Southern Adventist "A Home away from home".
In her quiet time, Jasmaine likes to play piano, Steel Pan, and is an active member in her
church community. Upon graduating Jasmaine expects to return to Bermuda giving back to
the Island's hospitality and business industries which have supported her education and will
engage in mentoring youth in the community.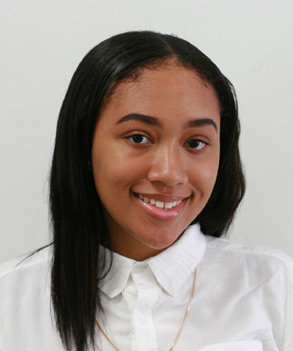 Reanna Bassett
Reanna is a graduate of The Berkeley Institute with Advanced Honors Cum Laude, was a
prefect in her senior year and she will be pursuing a Bachelor of Commerce with a major
in Finance at Dalhousie University in September. Reanna has been interested in a career
in business for a long time and in the 11th grade she learned about Finance and is now
hooked. Throughout her educational journey she has always been on the honor roll and
received accolades for her hard work. For 3 years Reanna has enjoyed volunteering as a
Candy Striper, where she has earned over 200 hours of community service. Upon completion
of her degree, Reanna intends to return to Bermuda and establish her career in the Insurance
Industry, while also giving back by helping other students with the skills and resources they
need to pursue higher education.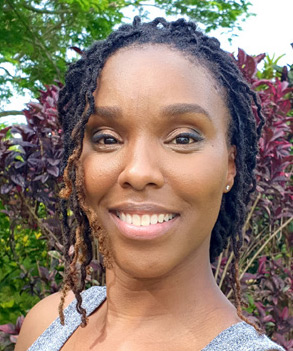 Tiffany Cooper
In the Fall of 2019, Tiffany graduated from Bermuda College with an Associate's Degree in Arts with Distinction. During her studies she chose to concentrate in literature to enhance her analytical, comprehensive and writing skills to prepare for a career in law. While studying, she demonstrated the ability to persevere and remain focused as a full time student and a full time employee, while simultaneously raising her family. Additionally, over the past eight years, she has been an active member of Bermuda Donquili, an African dance group, performing in the Bermuda Heritage Day Parade, Relay for Life, and the Bermuda Gombey Festival, among others. Tiffany will be continuing her educational pursuits at Cardiff University to obtain a Bachelors in Law (LLB). Working in healthcare for the past fifteen years has provided her with a knowledge base that will support her education as well as a career in Health Care Ethics. Ultimately, she has chosen this career path as it aligns with how she wants to contribute to the community of Bermuda.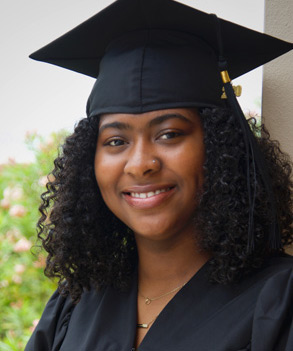 Shatonae Desilva
Shatonae is a graduate of Bermuda College, where she obtained an Associate's of Arts degree in Business Administration with Merit, in January 2020. In September, she will be attending Saint Mary's University to complete her Bachelor's degree in Finance. While at Bermuda College, Shatonae was on the Vice Presidents list and a member of the student government council. She also held the Bermuda Government Tuition Grant and the Sir William Stephenson Award. Prior to this, she graduated from the Berkeley Institute with honors. While there she served as a Prefect, Peer Mentor, Vice-Captain of Gold House, a member of student government and Berkeley Players. During Summer 2019, Shatonae had the opportunity of participating in the BFIS Intro-to-Insurance Summer Intern Programme in Atlanta, where she spent 2 weeks gaining an in-depth understanding on the insurance industry and the careers it can offer. During this experience, she obtained her Insurance Essentials 2nd Ed, The Institutes' certification. After completing her degree in May 2022, Shatonae plans to return to Bermuda to begin her career in the Insurance/Finance industry. Once Shatonae has established herself, she plans to support organizations that help finance students to pursue a university experience.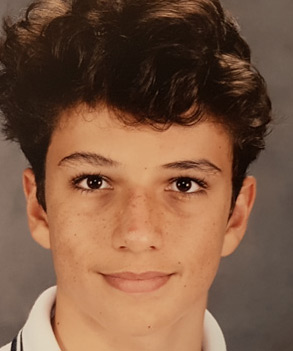 Jordan Etemadi
Jordan graduated from Warwick Academy and is planning to begin his studies in mathematics and economics this September at McGill University in Montreal. At Warwick Academy and Somersfield Academy before that he strived to succeed in academics, consistently finishing on the Principal's Honor Roll, while also having the opportunity to serve in a leadership capacity as Deputy Head Boy during his final year. He has a great love of sports, having played football, basketball, baseball extensively, in addition to representing Bermuda in sailing and field hockey in competitions abroad, and was Warwick Academy's senior school nominee for the 2020 Denton Hurdle Award in recognition of his sporting achievements. In addition to sports, Jordan has participated in numerous local debate tournaments, while also attending a Model UN conference in New York, contributing to the discussion of how to improve development cooperation in the economic and social committee. In addition, he speaks Persian and is trying to become fluent in French. Upon the completion of his degree, he hopes to return to Bermuda to pursue a career in the international business sector.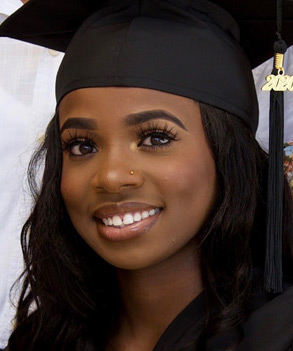 Dazhja Greaves
Dazhja is a recent graduate of Bermuda College, having received an Associates of Arts Degree with Merit in Business Administration. This Fall, she will continue her studies at Georgia State University pursuing a Bachelor of Finance. Dazhja's career goal is to obtain
the Chartered Financial Analyst designation and pursue a career in Bermuda as a Financial Analyst. On this career path, she plans on assisting local and international businesses to make smarter business decisions for the betterment of Bermuda's economy. Dazhja travelled with Bermuda's National Women's Football Team during her high school years, representing the island globally and currently she represents the Bermuda Football Association as a youth match commissioner, helping to ensure that the youth of Bermuda are able to receive the same opportunities she was once given. In the future, Dazhja will continue with contributions to the Bermuda community by assisting beyond just sports, to a more vital issue such as saving our economy financially.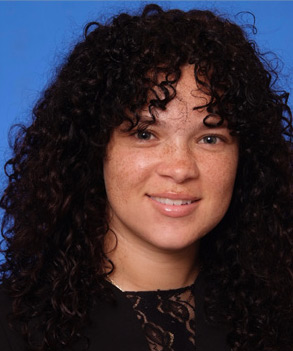 Victoria Lindsay
Victoria recently graduated from Bermuda College, with an Associate of Arts (Business Administration) degree with distinction. During her time at the Bermuda College, she had the pleasure of being inducted into the Phi Theta Kappa Honors Society for her persistent
academic excellence. Her academic excellence was also recognized by receiving the Dean's award of Excellence for the Business Administration division. Fueled by her eagerness to see her peers succeed alongside her, Victoria spent her spare time tutoring mathematics as a Bermuda College peer tutor. She will be attending the University of Leicester this fall, to pursue a Bachelor's degree in Mathematics and Actuarial Science. Post-graduation, she hopes to return to Bermuda to start a successful career while helping to promote international business to the younger generations in Bermuda. In addition, to starting her career, she also looks forward to providing tutoring services for students looking for extra help to do well in their educational journey.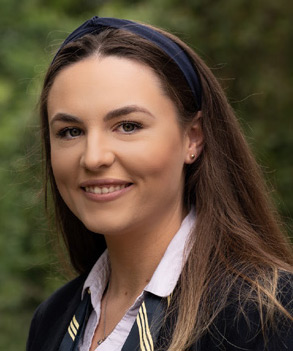 Natasha Mansell
Natasha attended Somersfield Academy, Walsingham Academy in Virginia and then moved to England where she graduated from Durham School. Throughout her secondary education, she was Deputy Head of House, selected to be part of the National Honors Society for High School Scholars, as was an avid equestrian. Currently, she is going into her third year at the University of Glasgow, where she is pursuing a MA (Hons) Economics and Psychology degree. During her time at university, she has become a member of the Boat Club and academic societies for both economics and psychology. Before university, she took a gap year and worked for a retail company as well as a case management company, providing her with substantial work experience. Natasha recognizes the benefits of globalization, especially for small countries. Post-graduation, Natasha intends to either continue her education by doing a postgraduate degree or start a successful career within international business and become a role model for young Bermudians.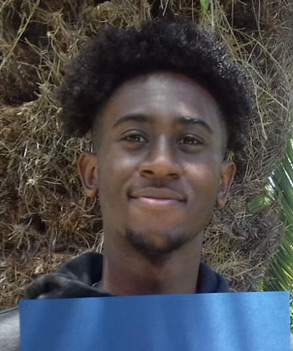 Isaiah Marques
Isaiah will be attending the University of Auckland in New Zealand, pursuing a Bachelor's in Computer Science leading to a career in networking and cyber security. In his third year of high school at Bermuda Christian Academy, he was encouraged to undertake the duel
enrollment program at Bermuda College and has now successfully obtained an Associate's Degree in Computer Information Systems. Isaiah credits his CIS professor at Bermuda College for igniting his passion for all things technology. Isaiah has been active in track &
field, basketball and was a member of the Stingrays Swim Club. He participates as a leader in the youth time program at his church, volunteers at summer camps on Grace Island and raised funds to volunteer at a Christian summer camp in Michigan.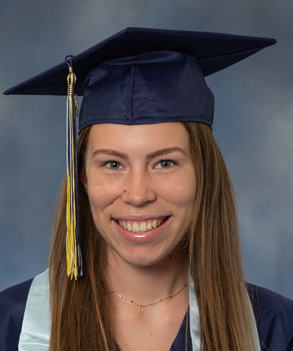 Brianna Mawer
Brianna is an IB Diploma graduate of Warwick Academy, and is looking forward to attending the University of Southampton in September, to study Business Management. Throughout her time at Warwick Academy, Brianna consistently maintained honor roll whilst also being
appointed Student Prefect, and most recently, House Captain. Outside of school, Brianna has found a passion for sports. She has become a competitive cross-country runner and has been a part of the MAAC Juniors running team for 10 years, where she became Team Captain in 2017. Additionally, she enjoys giving back to her community and is a volunteer for Loads of Love, where she helps to feed the homeless breakfast on Saturday mornings. Through volunteering, she had the humbling experience of learning the value of giving back to the community and to appreciate the opportunities she has been given. Upon completing university, Brianna plans to return back to Bermuda and pursue a career within the international business sector.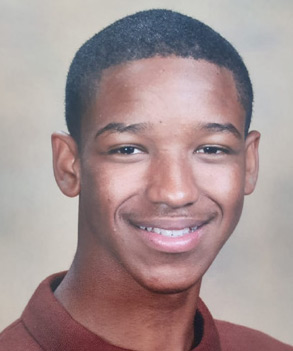 Kairo Morton
Kairo has recently graduated from George School in Newtown, Pennsylvania and is now joining the MIT class of 2024. For the past 8 years, Kairo's passion for technology has lead him to have many great experiences and achievements. Prior to George School, Kairo
attended Somersfield Academy and while there he participated in the 2016 Fishackathon and won second place for his app to identify pieces of fishing nets that washed up on beaches. In addition, he created the BermyBots robotics program for students at West Pembroke Primary School to help share his passion with others. Recently, Kairo has worked with PhD students at Yale University to do research in computer science, has published an academic paper at one of the largest Artificial Intelligence Conferences, won a 2019 Tech Award, and currently serves as CTO of the local startup, LifeMix. In his free time, Kairo enjoys fishing and playing tennis.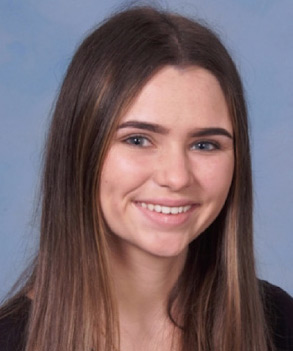 Julianne Oatley
Julianne attended St. George's Preparatory School, Bermuda High School and Saltus and during her time at all three schools she took advantage of all they had to offer, reluctant to waste the opportunities they provided her. As a graduate from the Saltus class of 2020, she was the Senior Prefect of the Yearbook, attained the Head Teacher's Honour Roll and subject prizes in AP Art and Physical Geography. Julianne will be studying Psychology at Mount Allison University in New Brunswick, with the plan to eventually return to Bermuda to pursue a career in the Human Resources in the Finance or Reinsurance sector. Julianne participated in soccer during her senior year and she enjoys tutoring and mentoring and believes strongly in the importance of giving back to her community.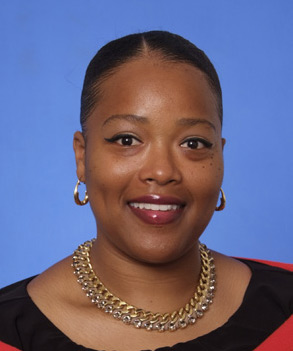 Alneisha Outerbridge
While working full time, Alneisha obtained two Associates Degrees at the Bermuda College, which has created the foundation to pursue a Bachelor's degree in Business Administration with a major in Strategic Human Resources Management and a minor in accounting at St.
Mary's University. Human Resources is the vein through which she will progress her vision and passion for motivating and coaching others. At CedarBridge Academy, Alneisha was a peer mentor and after graduation, she went to Malaysia for several months with Raleigh
International and this experience helped to develop an ability to connect with and support others. She worked for many years in the hospitality industry and this solidified her desire to serve others. In her free time, Alneisha volunteers at The Women's Resource Center and she enjoys reading, listening to music, cooking and discovering ways to be a good hostess.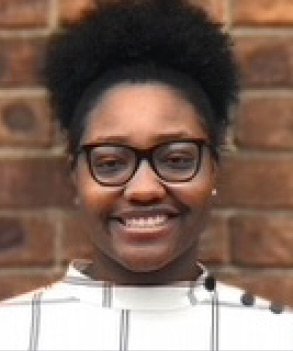 Candace Paynter
Candacé is currently a senior at The University of Leicester in England, where she is pursuing an LLB Law (Hons) Degree. At The University of Leicester, Candacé held the position of Vice President of the African Caribbean Society, successfully took part in the Leicester Award Personal Development Programme and Law School Mentorship Scheme. In 2018, Candacé graduated from the Bermuda College with an Associate Degree in Arts with Merit and simultaneously graduated from The Berkeley Institute as an Advanced Honours Magna Cum Laude student, where she was a Senior Prefect. Outside of school, Candacé has volunteered at Tomorrow's Voices, an organization dedicated to provide the necessary skills for children on the Autism Spectrum and at KEMH as a Candy Striper. She is also an avid sportsman with Netball as her main extracurricular pastime. Candacé has represented Bermuda on two occasions at the ESPN Disney Youth Netball Tournament. Candacé is an advocate and mentor for persons all over the world focusing on mindset, wealth building, ntrepreneurship and investing in personal development. Upon completion of her studies, Candacé plans on returning to Bermuda to be an active participant in the local and global economy whilst upholding Bermuda's reputation as a leader in International Business.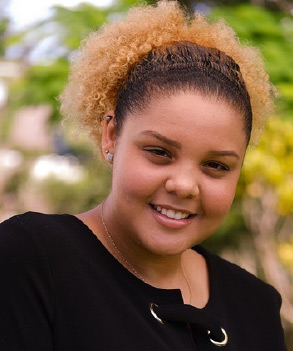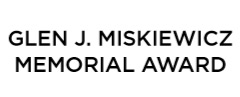 Alyssa Paynter
Alyssa attended the Bermuda High School for Girls and completed her final 2 years of high school at Rabun Gap Nacoochee School in Georgia, where she was a High Honor Roll student. She is attending the University of Indianapolis in Indiana majoring in Accounting and is entering her second year of the five-year CPA program and she has been on the Dean's list each semester so far. Alyssa has participated in various community service opportunities both in Bermuda and overseas and she believes that service is an essential component to one's education, as it gives us the opportunity to gain knowledge that isn't taught in the classroom. Alyssa's goal is to graduate university and to obtain a CPA designation and return to Bermuda to become a valuable leader in international business. Alyssa is honored and grateful to be chosen for the Glen J. Miskiewicz Memorial Award, which will allow her to continue her studies with less financial burden on her family.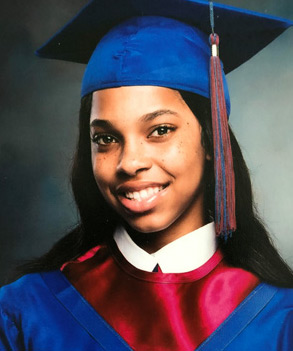 Tamia Place
Tamia graduated from CedarBridge Academy with Distinction. She was the Class of 2020 Valedictorian, a Principal's Honors student, Miss CedarBridge Academy, CedarBridge Academy's President of National Honor Society, a Prefect, Vice President of Gavel Club,
and a passionate leader and learner. Tamia has used these positions to challenge herself, step outside her comfort zone, expand her knowledge, and uncover new strengths. She is continuously motivated academically and personally, trusting in the phrase 'Persevere Until Success Happens', as she believes every step in her journey will lead to her destination. Tamia is determined to become a successful Bermudian who contributes to the growth of the Island, she wishes for a future that not only benefits her but others. Tamia has been accepted into Georgia State University's J. Mack Robinson College of Business, to pursue a major in Accounting and a major in Risk Management and Insurance. Her ultimate goal is to obtain a Master's of Professional Accountancy and her Certified Public Accountant (CPA) designation.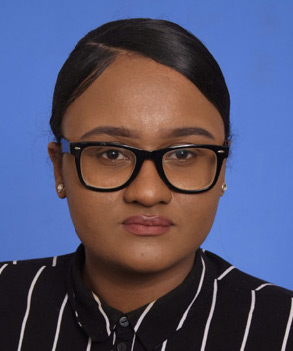 Kayla Simpson
Kayla will be entering into her second year at the University of Kent, pursuing a Bachelor's Degree in Law. Kayla has interned at the Bermuda Business Development Agency, JS Law, Wafra Financial Management Services Limited and FIL Limited and these work experiences have assisted in preparing for her career aspirations in the legal profession. The practical skills and knowledge obtained this far have taught her how to be business-oriented and knowledgeable of the requirements for establishing and administering a company, the fundamentals of the business operations, how crypto currency and distributed ledger technology is changing the world, how the law is applicable in managing a successful company and the need to keep pace with the rapidlychanging business trends, both locally and internationally. Kayla believes that obtaining a law degree is an investment in her future and toward the continued success of Bermuda, as a premier offshore business center. In Bermuda, Kayla volunteers through her church and in Canterbury, she volunteers at the Salvation Army. She is a member of the Bermuda Law Student Association, Kent Blockchain Society, Kent International Law Society, Kent Law Society and Kent Law Clinic.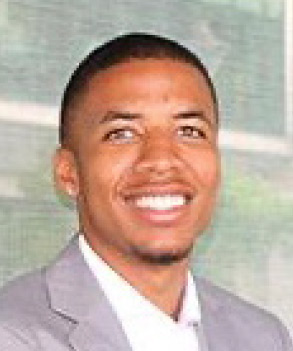 Jahkai Smith
Jahkai is entering his sophomore year at Aston University, majoring in Business and Management. An alum of The Berkeley Institute, Jahkai gravitated to international business early on, gaining work experience with a number of Bermuda's best-known reinsurers and
accounting firms. Jahkai obtained his Associate Degree in Business Administration from the Bermuda College, after which he worked for a year at one of the Big 4 accounting firms, before commencing his studies at Aston. When Jahkai isn't studying or gaining work experience, he takes an active and hands-on approach to his community both at home and abroad. Whether it be volunteering at his local community centre or starting a society at university, interacting with people and being a positive contributor are part of his make up.
Ultimately, his sights are set on entering Bermuda's reinsurance sector, while continuing to play an active role in the wider Bermuda community.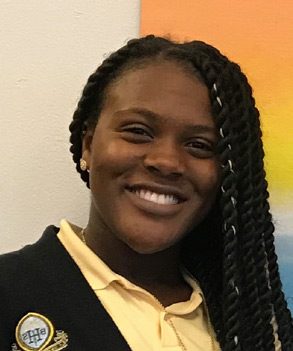 Chrysda Smith
Chrysda is pursuing a BA (Hons.) in Criminology at York University in Toronto, after which she will attend law school in the UK. She is open-minded as to an area to specialize in and wants to gain exposure to different areas of law including international and corporate. Chrysda graduated from the BHS IB Diploma Program and was Salutatorian for her graduating IB class at Somersfield Academy. Chrysda developed her leadership skills in public speaking as a member of Bermuda Youth Parliament and was deputy speaker 2018-2019. She was selected to internationally represent her school at a Student Diversity Leadership Conference in Florida and a model United Nations Conference in New York. She has represented Bermuda internationally in field hockey and netball and plays on the varsity field hockey team. She has achieved two Students of Distinction in the violin, enjoys singing and created her own mini-album inspired by her past challenges with eczema. She received the Outstanding Teen Special Recognition Award in 2019. Chrysda's faith in God and support from her loved ones are at the foreground of her success. She loves Bermuda and plans to use her passion for youth to give back to the community through her varied interests.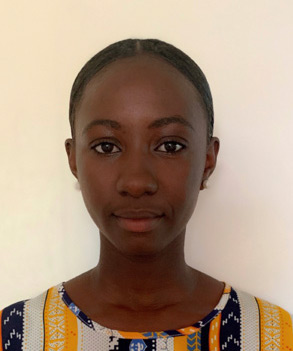 Khiyrah Smith
Khiyrah is a 2018 graduate from CedarBridge Academy, where she has been a part of the National Honors Society. She attended Bermuda College for one year before heading overseas to Seneca College in Ontario, Canada, where she is currently working towards a bachelor's degree in Business Administration-International Business. She enjoys the art of dance, where she takes great joy in assisting with choreography and preforming for her church, as well as having the opportunity to be a part of the United Dance Productions for several years. She believes that being authentic and allowing yourself to grow mentally, brings you one step closer to achieving your goals. Khiyrah values motivating people and being a source of joy and inspiration and wishes to carry out those traits within her career in the field of international business.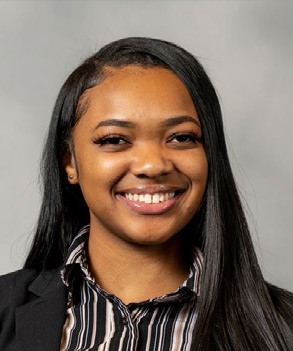 Malaysia Thomas
Malaysia is currently a student at Georgia State University's J. Mack Robinson College of Business, where she is pursuing a Bachelor's Degree in Business Administration with a major in Risk Management and Insurance. She is a Dean's list student, a member of the Gamma Iota Sigma Zeta Chapter, the Professional Liability Underwriting Society, GSU Caribsa Organization, and Softer Touch Women Empowerment and Community Service Organization. Malaysia is also a new member of the Golden Key International Honor Society, which recognizes students who are at the top 15% of their class. Before attending Georgia State, she attended the Bermuda College on scholarship, where she received her Associate's Degree in Business Administration. While there she was on the Vice Presidents List, received the Division of Business Administration and Hospitality Deans Award for Excellence, and graduated with Merit. Malaysia was also a high honor student at the Berkeley Institute, where she was a member of the Virtual Enterprise International (VEI) program, an executive member of the student council, the manager of the netball team, and a senior prefect. Malaysia's next goal is to attain a Master's Degree in Business Administration.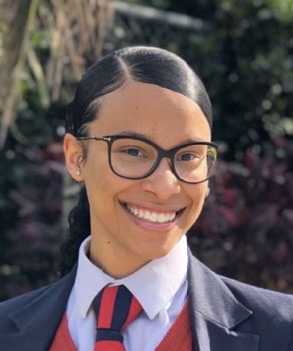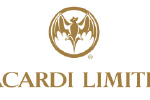 Kelly Trott
Kelly was Salutatorian at her recent graduation from CedarBridge Academy and achieved Principal's Honors and also, as a dual enrollment student with the Bermuda College, she has graduated with an Associates Degrees in Business Administration. During her time at
Bermuda College, Kelly took a few Computer Science classes, which sparked my interest in Information Technology. This Fall, Kelly will be attending Framingham State University, where she will be working towards a Bachelors degree in Business & IT. Kelly is very passionate about dance and for the past 10 years, she has been a student with United Dance Productions specializing in ballet, jazz, modern and hip hop and she also assists with teaching the younger students and participates with the Senior Company. Kelly believes in the importance of community service and she has enjoyed volunteering with the Salvation Army for the past 2 years.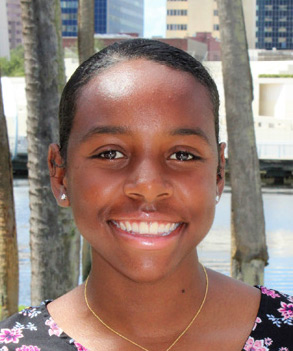 Zahra Wilson
Zahra was a Rotary Youth Exchange Student in Brazil prior to entering her freshman year at The University of Tampa. During her year abroad, she became fluent in Portuguese and took part in numerous community service projects with Rotary Brazil. In addition, she was
able to travel throughout Brazil, visit neighboring South American countries and even spend a week living in the Amazon. She is currently pursuing a degree of International Business and Economics, with a minor in Spanish. Zahra's GPA merited her placement into the Honors program and the Dean's List at her university. Throughout her freshman year at the University of Tampa, Zahra was a member of the track and field team, on the executive board of Sustained Dialogue and an active volunteer with the 'PEACE Volunteer Center.' She is currently completing an internship with EY Bermuda in the assurance and advisory service lines. Zahra is grateful for ABIC's generous support to strive toward working in the international business sector after graduation and giving back to the Bermudian community.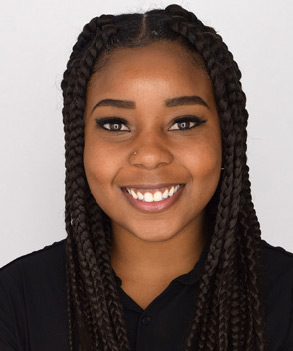 Taiyana Allen
Post Graduate
Taiyana is a recent graduate of Georgia State University, where she received two degrees, a Bachelor of Business Administration in Finance and Actuarial Science. She is also a Dual Enrollment graduate from CedarBridge Academy and The Bermuda College, where she obtained her Associate of Science for Actuarial Science. Taiyana plans to continue her studies at Georgia State University in their Dual Analytics program. She will pursue a Master of Science in Analytics and a Master of Actuarial Science. During her time at Georgia State, Taiyana became a Brother of the International Business Fraternity of Delta Sigma Pi, was a member of the Bermuda Delegates Association, and Pretty Girls Sweat. She often volunteered within the community with organizations such as Hashtag Lunch Bag Atlanta, the Pajama Reading Center, and The Main Street Academy. Taiyana currently works as an Actuarial Intern at Wilton Re Bermuda. She is also a new volunteer tutor with Planet Math. After completing her degree, Taiyana plans to return to Bermuda to work full time within the Life Reinsurance sector and hopes to be able to mentor students who have similar career aspirations.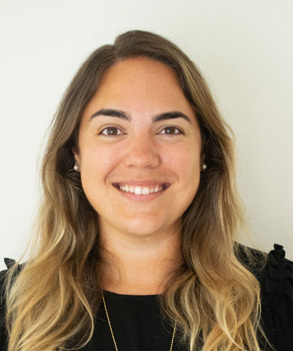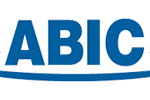 Elizabeth Sousa
Elizabeth is a graduate from Northeastern University with a Bachelor of Science in Business Administration with a concentration in Finance. She recently completed her first year of law school at Fordham School of Law in the part-time evening program and maintained her fulltime job as a Vice President at Marsh in NYC, where she has worked for the last 5 years. In September, she will be switching to the full-time JD program, to focus on her legal studies as a rising 2L student. She is actively involved at Fordham as a board member on the Fordham Law Women and Board of Student Advisors groups and is a staff member on the Corporate Law Journal. Libby aspires to combine the fields of insurance and law and to contribute to the insurance industry in Bermuda. After graduating, Libby hopes to pass the bar in NYC and work in the insurance industry in London, before returning to the island to work in the insurance/reinsurance industry, as a corporate lawyer and give back to the community and business sector that has given her so much.