The Association of Bermuda International Companies proudly announced the 20 recipients of the 2022 ABIC Education Awards.
ABIC is one of the largest scholarship providers offered in Bermuda. Now in its 45th year, ABIC is very pleased to offer scholarships to those wishing to pursue undergraduate or graduate studies in an international business field. Supporting over 120 students, ABIC continues to help educate individuals that might not have had the opportunity to study abroad.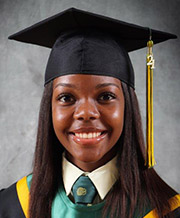 Nazarah Bridgewater
Nazarah Bridgewater is a graduate of The Berkeley Institute, Class of 2021. At the Berkeley Institute she maintained Principal's Honours throughout her high school career and Nazarah held the position of prefect, organized her peers to volunteer as youth mentors at West Pembroke Primary School, and was a member of The Future Leaders Program. This fall, Nazarah will enter her sophomore year at Howard University, majoring in Mathematics in the Actuarial Science Programme with a minor in Psychology. At Howard, she has maintained Dean's list results and is a member of the African Student Association, Caribbean Student Association, and Revolt HU. In addition to her studies Nazarah enjoys spending time with friends exploring different landmarks within the District of Columbia, and volunteering at the local Salvation Army. On completion of her degree, Nazarah will return to Bermuda and aspires to a career in Actuarial Science and to becoming a Life Actuary at a reinsurance firm. Nazarah believes that education is the surest guarantee to a brighter future.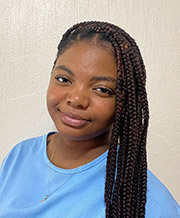 Kiara Burcher
Kiara is an International Baccalaureate (IB) graduate from the Bermuda High School (BHS), Class of 2021. She is entering her second year at the University of Western Ontario majoring in Computer Science and Mathematics where she is a current Dean's Honour List awardee.  Kiara enjoys sport and has been an active member of the netball community for nine years, representing teams both in and out of school; at BHS she was Vice-Captain of her school's netball team.  Kiara was the co-founder of the BHS Cultural Cooking Club and a mentor for one year.  Kiara has always had a strong love for mathematics and excelled at the Center for Talented Youth programme and was awarded the BELCO Mathematics Award and the BELCO STEM Award to assist with her first year of university.   Kiara has welcomed the summer opportunity as an Actuarial Intern for Athene reinsurance and on graduation from Western, she plans to return to Bermuda and join the insurance/reinsurance sector as an Actuary or Data Analyst.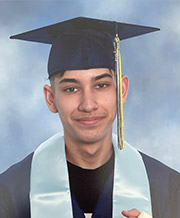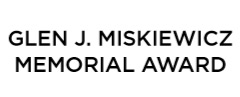 Benjamin Darling
Ben has completed his first year at the University of the West of England (UWE) in the Accounting and Finance BA (Hons) program.  This is his first step on his chosen path towards an Association of Chartered Certified Accountants (ACCA) designation. Ben is a graduate of Warwick Academy where he excelled in racket sports, winning the BSSF doubles badminton title twice and the singles title once. Ben served as a prefect at Warwick Academy and further developed his leadership skills at university as a volunteer coach to the table tennis beginners squad in addition to playing on the table tennis team. Ben excelled at higher level mathematics International Baccalaureate (IB) at Warwick and has continued to strive for excellence at UWE.  Ben's efforts were rewarded with an EY summer internship placement in 2022. Ben is the son of Bermudian and Peruvian parents which has given him the gift of Spanish as a second language.  Ben is motivated to learn about different cultures to better understand the world and wishes to bring this knowledge back to Bermuda for a career in accounting on graduating from university.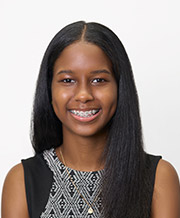 Jada Davis
Jada is an International Baccalaureate (IB) graduate of the Bermuda High School (BHS) Class of 2022. At graduation from BHS she received the IB2 Theory of Knowledge (TOK) Award, the IB2 Reflection Award and the Deloitte Student Award. Jada is looking forward to attending the Honours College at Rutgers University in the fall where she will read for a double major in Finance and Business Analytics and Information Technology. While at BHS, Jada was a member of the Enterprise Leaders and served as Head of this group.  Jada has a passion for dance and volunteering. She started dancing at three years of age and is currently part of the Dancesation Hip Hop Elite Team and Rated E Dance Group. Through Jada's passion for community work, she has volunteered with St. George's Preparatory, The Center of Philanthropy, Delta Sigma Theta Sorority, and most recently, The Eliza DoLittle Society. The quote that best reflects Jada's perspective on life is "Every day you have the opportunity to learn and experience something and someone new. Seize the opportunity.  Learn and experience everything you can, and use it to change the world." Rodney Williams.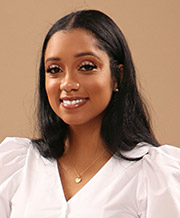 Amber Douglas
Amber is pursuing a BBA in Human Resource Management at Toronto Metropolitan University, formally known as Ryerson, and is currently on the Honours list.  Prior to this, she graduated from Bermuda College in 2021 with an Associate of Arts Degree in Business Administration. Amber is keen to give back to her community as evidenced by her work with the Eliza DoLittle Society. She also makes a difference by mentoring young Bermudians who aspire to further their education in this industry. Amber participates in liturgical dance at her church, at family events, and at weddings. She is currently interning at Athene Life Re with the Human Resource Director, where she is responsible for assisting interns, onboarding new employees and where she is an active participant in the company's social committee. In the future, Amber plans to host mentoring sessions, activities, and workshops that will assist to expand students' knowledge and enthusiasm to be a part of the industry. When she graduates, and as she gains more experience, she intends to be a part of the ABIC community that provides networking opportunities and collaborative partnerships for aspiring business students.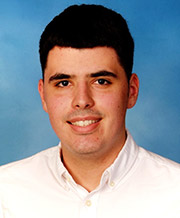 Miguel Furtado Simas
Miguel is a 2020 graduate of CedarBridge Academy and a 2022 graduate of the Bermuda College where he received an Associate of Arts Degree with distinction in the Business Administration program. This semester Miguel will transfer his credits overseas and attend St. John's University to complete a Bachelor of Science in Risk Management and Insurance. While at Bermuda College Miguel participated in a male pilot group focused on education. Miguel was also inducted into the Phi Theta Kappa Honours Society and received the Deans award of excellence for the Business and Hospitality Division. Miguel has been interning at Sompo International for the past few months where he works with the investment accounting team.  This experience helps him to learn more about the insurance industry as well as gaining understanding of the different financial statements and how to prepare them. When Miguel completes his degree he plans to return to Bermuda and pursue a career in the Re/Insurance industry.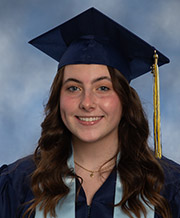 Aisling Harris
Aisling graduated from Warwick Academy in 2021 with the International Baccalaureate (IB) diploma. As an active member of her school community Aisling worked tenaciously to achieve awards including the Board of Governors' Award. She played team sports, enjoyed visual arts, and gave back to her community through volunteering with a variety of organizations.  Aisling found pride when appointed as a senior prefect and as a house captain, where she used the opportunity to demonstrate her leadership abilities and strengthen her communication skills.  Since being awarded the IB, Aisling has pursued a gap year where she has worked as a front-of-house manager at a new brick and mortar business. She is eager to begin her degree at the University of Reading, where she will pursue a joint honours degree in Geography and Economics following which she plans to return to Bermuda and start a career in the international business sector.  Aisling strongly believes that each person can make a significant impact in the world. She aims to grow Bermuda's business sector toward a more conscious and green environment.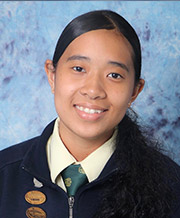 Nanami Ingram
Nanami is a graduate of The Berkeley Institute where she achieved principal's honours.  She served as a prefect and received numerous academic honour awards throughout her high school years. Nanami has a keen interest in helping others and every year she volunteered to help arrange Christmas hampers for the less fortunate. For extracurricular activities she assists with children on Friday evenings at the Young People's and Children's Division (YPD) programme at St. Paul A.M.E. church and has been a member of the In Motion School of Dance for five years. During her senior academic school year, Nanami was enrolled in an accounting and Virtual Enterprise International (VEI) class. This programme amplified her interest in the business sector, specifically in the financial realm. Nanami will pursue a Bachelor's degree in Commerce with a major in accounting and finance at Toronto Metropolitan University. Her goal is to successfully complete her degree and to achieve her CPA designation.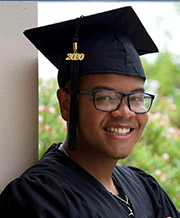 Christopher Jackson
Christopher is entering his senior year at Eastern Michigan University where he is majoring in a Bachelor of Science degree in Psychology with a concentration in Applied Behaviour Analysis and a minor in Communications. Most of Christopher's time outside of the classroom is spent working as a behaviour technician at his university's Autism Collaborative Centre, he also works as a research assistant within his university's psychological laboratory. Christopher's goal is to conduct localized research within international business in Bermuda to create policies that promote employee mental health, workplace balance, diversity and inclusion with the aim to maintain the importance of international business in Bermuda. On completion of his undergraduate degree, Christopher plans to attend graduate school to further his studies in human behaviour and organization development. Outside of his professional endeavours, Christopher enjoys supporting his favorite football team, creative writing, and traveling to experience different cultures.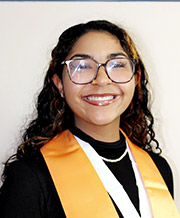 Reihonna Lema
Reihonna is a 2022 graduate of the Bermuda College where she obtained an Associates of Arts degree with Distinction in Business Administration.  She is a 2019 Berkeleyite, graduating with honours and was able to attend the Bermuda College with the assistance of the College Promise Tuition Award. During her time at Bermuda College she was inducted into the Phi Theta Kappa Honours Society and was appointed their Public Relations Officer for the Bermuda Chapter. Whilst simultaneously working as a Sales Associates and Office Manager/ Bookkeeper at a local hair salon. Reihonna has successfully acquired an underwriting internship with Everest Reinsurance for the summer. In the fall Reihonna will enter her sophomore year at Georgia State University, pursuing her Bachelors degree in Risk Management and Insurance. On graduation she plans to return to Bermuda to showcase her diverse talent and skillset and to foster innovation and real change throughout the global community.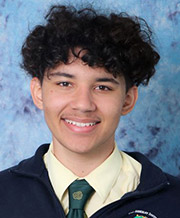 Solomon O'Connor
Solomon is a 2022 honours graduate of the Berkeley Institute where he held the leadership positions of deputy head boy and prefect. Throughout his education, Solomon has achieved high honours and is recognized by his teachers and others for his friendly personality and determination to achieve his goals. In the fall, Solomon will be attending Kings University College at Western to pursue a Bachelor Degree in Management and Organisational Studies with a Major in Finance. Outside of school, Solomon is engaged in community service and teaches swimming lessons in his spare time. On completing his studies in Canada, Solomon plans to work in the insurance industry where he will develop his skills to specialize in Underwriting. His inspiration for choosing a career within the insurance industry was sparked from the ever-changing tasks and abundance of opportunities, which would allow him to work in various divisions to gain experience. Solomon's end goal is to one day become an Executive in the Insurance Industry and a successful Bermudian citizen who gives back to his community.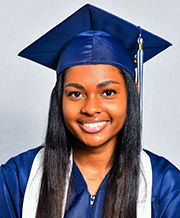 Amelia Othman
Amelia is an International Baccalaureate graduate from the Bermuda High School class of 2022. Her dedication and hard work extend to school sports and she has been a part of many school sports teams. Amelia competed internationally for high jump on the Bermuda athletics team and she has been a part of many school-wide initiatives. She developed her leadership and team working qualities throughout high school and was chosen as house captain and sports leader. Amelia volunteered at WindReach caring for the petting zoo animals, although her favorite experience was teaching young girls how to play softball from the basics. In September she will attend Brock University, where she will start her Bachelor of Business Administration with 2 years of study in France. Her programme will allow her to return home to Bermuda to use her education and experience to work in the international business industry.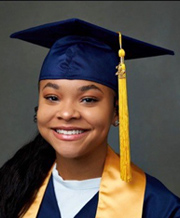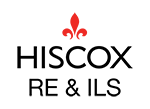 Jerzi Riley
Jerzi graduated from Saltus Grammar School in the class of 2022. Aspiring to become an actuary, Jerzi will study actuarial science at the University of Central Florida and return to Bermuda to pursue her career after earning her bachelor degree. Planning to start university in January 2023, Jerzi will spend the majority of the remainder of her time in Bermuda working as an intern at Arch Re. Throughout her educational journey, Jerzi has served in a number of leadership roles, including head girl, prefect and house/sports captain, for track and field, netball, as well as North Village Community Club netball teams. She held a position on the Honour Roll/Head of School Honour Roll in her transition from Bermuda High School to Saltus Grammar School. Jerzi is an active member in the broader community participating in Keep Bermuda Beautiful beach cleanups, acting as a peer mentor, working as a teacher's assistant at her dance school, assisting with the Marketplace Bermuda Christmas Parade and volunteering at school fairs. Jerzi prides herself on her work ethic and teamwork skills and is determined to accomplish her goals and bring an enhanced presence of her demographic to the financial service sector.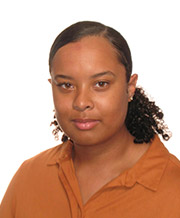 Michae Skinner
Michae received her high school diploma from CedarBridge Academy in 2020. She then attended the Bermuda College with a Ministry of Education College Promise Tuition Award. During her final year at the Bermuda College, she had the opportunity to attend the Bermuda Risk Summit and the WeSpeak Boot Camp. After attending these events, Michae knew she wanted to start her career in Bermuda's international business sector. She chose the accounting profession after taking accounting classes at the Bermuda College and gaining industry exposure. Michae, recently graduated from the Bermuda College with Merit and will begin her third year at Mount Saint Vincent University in September 2022. While at Mount Saint Vincent, she will pursue a degree in Business Administration with a concentration in accounting. Michae plans to pursue her Chartered Professional Accountant (CPA) designation after finishing her bachelor degree. She plans to gain work experience with an accounting firm, both locally and internationally.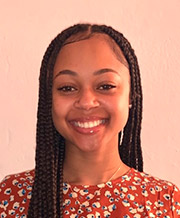 Larrissa Simmons
Larrissa graduated from Bermuda Institute in 2019. In secondary school she held the positions of prefect and Student Association treasurer. Larrissa has been inducted into the National Honours Society and was on the school honour roll lists. She is currently entering her senior year at Oakwood University pursuing the Bachelor of Science in Finance. Larrissa has volunteered with many different organizations including KBB, P.A.L.S. Bermuda, Big Brothers Big Sisters Huntsville, the Bermuda Red Cross, and presently the Mirrors programme. She found a passion for finance throughout her high school experience interning at Global Atlantic Reinsurance Company, the Department of Social Insurance, and KPMG. Larrissa has always been an ambitious and motivated student and these qualities have kept her striving towards her academic success. On graduating from Oakwood University, she will continue her education by obtaining her Masters in Finance and Business Administration. On returning to Bermuda, she plans to work as an accountant in either a reinsurance or accounting firm. Larrissa believes in giving back to her community and accordingly she hopes to start her own scholarship fund under a mentorship program, providing scholarship and academic advice for young Bermudians pursuing International Business.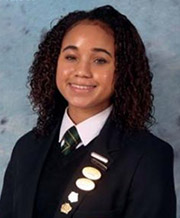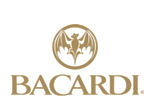 Jezhari Talbot
Jezhari is a 2022 honours graduate of the Berkeley Institute where she was a prefect, vice president of the Student Council, and CEO of Virtual Enterprise International.  She is also a part-time dual enrolment student at the Bermuda College.  She was awarded the school spirit award each year and earned Citizenship and Leadership awards.  Jezhari recognises the importance of community service spending her time coaching gymnastics, chairing the Junior Road Safety Council, and co-founding Caring for the Caregivers.  A member of Bermuda Pacers Track Club, Jezhari has been active in sports all of her life participating on many school all-star teams including track and field, netball, football and cricket. She has represented Bermuda on the international stage as an Island Games 2013 gold medalist (gymnastics) and Carifta 2019 athlete (track and field).   She has also danced with United Dance Productions. Jezhari plans to study finance at the University of Reading with a year abroad for Spanish immersion. Jezhari is excited by the diversity of opportunities that a career in finance can offer and loves the idea of leading people and businesses to make sound financial decisions.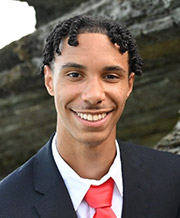 Adrian Trott
Adrian recently graduated from South Kent School, a preparatory boarding school in Kent, Connecticut. He is a student athlete who excels in the classroom and on the football pitch. In his final year, he was a prefect as well as a member of the Leadership Council on the football team. Adrian received academic awards in humanities and community service, with athletic achievements as an All American and being selected for the Connecticut All-star Team of the Year. He also is a part of the Bermuda National Team and has represented his country in IMG Florida and the Dominican Republic. During the last four years Adrian has grown and learned many skills such as communication, time management, using resources effectively and being self-reliant, which have made him a goal driven individual. With these skills and mindset he is prepared to settle in to freshman year at Amherst College to earn an accounting degree.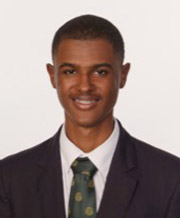 Jayden Williams-Woodley
Jayden is a 2022 Honours graduate of the Berkeley Institute where he was a prefect in his senior year. He will be pursuing a Bachelor of Science degree in Cyber Security at Nottingham Trent University this September. Jayden's interest in computers especially cyber security developed at a relatively young age and he has worked at CedarBridge Academy in the Information Technology department during school breaks since 2021. Throughout Jayden's educational journey he has been on the Honour Roll and has been recognised for his outstanding academic achievements. During Jayden's studies at the Berkeley Institute, he contributed over 140 hours of community service to the local community and charities such as the Lion's Club, KBB and the Bermuda Golf Championship. Outside of school Jayden enjoys playing golf and is a member of the Bermuda Golf Association. He also likes to run and enjoys playing squash. Following his studies in England, Jayden plans to return to Bermuda and start his career in cyber security for an international business, where he wants to go on to become Head of Information Technology.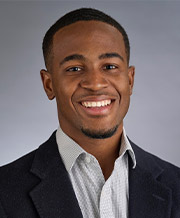 Ahria' Simons – Post Grad
In June 2022 Ahria' graduated from Dartmouth College with his Bachelor of Arts in Psychology with a minor in Environmental Studies. A resilient student-athlete and community member, Ahria' has received All-American Honours in soccer, a Scholastic-Art Award and was a representative in the Sadie Alexander Association, focused on helping minority students in the economics department. He was named head prefect, co-lead in "Hairspray" the musical, and was a tour-guide leader at Berkshire School, the high school he graduated from in 2018. Next year, Ahria' will be attending Northeastern University, to pursue his Master in Global Studies and International Relations. He plans to concentrate on Sustainable Development. Ahria' remains hungry to return to Bermuda and have a fulfilling career in the financial services industry. He envisions that the rise in importance of ESGs will allow him to combine his interest in financial services and environmental studies. Ahria's mother is his biggest motivator, and he hopes to let her legacy live on by helping young Bermudians achieve their dreams.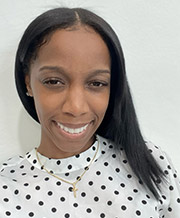 Di'Neasha DeSilva – Post Grad
In May 2022, Di'Neasha graduated with distinction from Mount Saint Vincent University with her Bachelor of Business Administration degree with a double major in Accounting and Management and a double minor in Finance and Marketing. While studying at the Mount, Di'Neasha was named to the Dean's list for academic excellence. She has been a full-time student while also working full-time as a staff auditor throughout her academic career. Di'Neasha is no stranger to this, as it will be her third degree under the same conditions. She enjoys tutoring her peers in accounting and finance and enrolled in CPA Atlantic in August 2021. Her dedication and hard work are visible both inside and outside the classroom, having been a part of the social committee at work, bringing awareness and creating fundraisers for community needs. Her relentless passion for achievement as well as her proven multitasking and organizing abilities are credited with her success. Di'Neasha will be pursuing her Master of Business Administration at Barry University with the ultimate goal of becoming a certified public accountant (CPA).