The Association of Bermuda International Companies proudly announced the 21 recipients of the 2016 ABIC Education Awards.
ABIC is one of the largest scholarship providers offered in Bermuda. Now in its 39th year ABIC is very pleased to offer scholarships to those wishing to pursue undergraduate or graduate studies in an international business field. Supporting over 540 students, ABIC continues to help educate individuals that might not have had the opportunity to study abroad.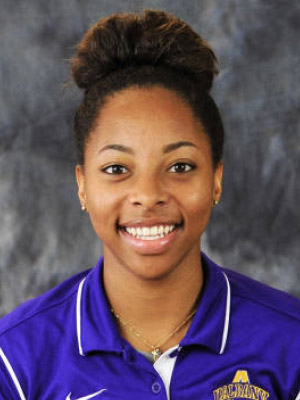 Taahira Butterfield
Taahira attends SUNY University at Albany and plans to graduate in May 2018 with an accounting degree. Being a student-athlete for the majority of her formative education has been a challenge and a blessing. Striving to continuously be an exemplar in the classroom has translated to her pursuits outside of it, which has been demonstrated in her excellence in sporting events, particularly track and field. In her spare time Taahira enjoys spending time with friends and family, playing sports, having fun, tie-dying items and being creative. Taahira strives to give her very best in every endeavour and she affirms that setbacks are simply opportunities for an even stronger comeback – and nothing is impossible. Impossible is simply two letters too long as she believes that all things are possible.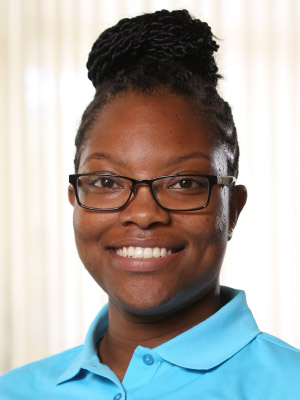 Tatyana Butterfield
Tatyana is currently studying for a BA in Risk Management & Insurance at Temple University in Philadelphia and will be graduating in December of 2016. Her decision to pursue a degree in risk management & insurance was initiated while work shadowing at PartnerRe. During her studies at Temple she has been inducted into the Gamma Iota Sigma, Sigma Chapter and joined many organizations such as the CPCU Society, the Delaware RIMS Society, the Property and Casualty Career Development Committee, and she is a member of H.A.N.D.S. (Having Ambition N' Devotions for Service) all while fulfilling a position on the e-board as Fundraising Chair and member of PrettyGirlsSweat. Tatyana plans on becoming a qualified insurance underwriter by obtaining both the CPCU and ARe designations.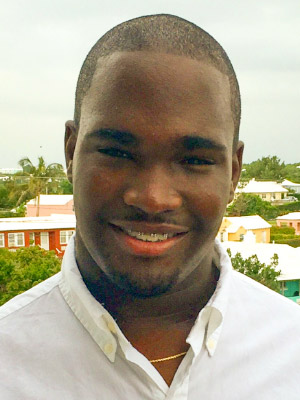 Hunter Cameron
Hunter is a graduate of Warwick Academy and will be attending Saint Mary's University majoring in Commerce, an aspect of business that Hunter found his passion for after participating in the KMPG Investment Challenge. Hunter is a very versatile student, has a pleasant character and is polite and sociable by nature. These attributes have been a valuable asset to the YouthNet peer mentoring program which he takes part in and helped provide him with a nomination to attend the Global Youth Leadership Conference 2015. He is confident young man and is determined to do well. Hunter has maintained a solid standard throughout his school life while meeting his work and extracurricular commitments. He achieved first class honors in Grades 1-5 in the ARSM/RSM practical theory exams and earned his Bronze and Silver Duke of Edinburgh Awards. Hunter's work with the Warwick Academy Reception Year throughout the past year has allowed him to build strong, lasting relationships with the younger students and truly inspired a new generation of learners.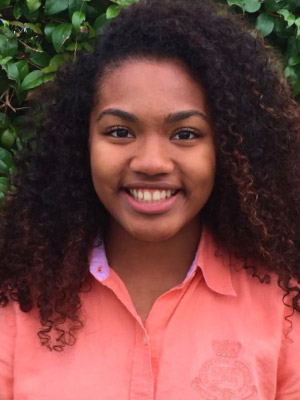 Maha Clarke
Maha is a graduate of Warwick Academy and will be attending Queens University of Charlotte in September double majoring in Business and International Relations. Maha is extremely well-rounded and combines her strong academic ability with an excellent work ethic; she knows what she wants to achieve and is prepared to work hard to reach her goals. Throughout her years at Warwick Academy, Maha made positive contributions to the life of the school, as well as the local community. She has held numerous posts of responsibility including Deputy Head Girl and Prefect and as a leader she is a role model to her peers. Maha performed in school drama productions and in many music concerts as a talented viola player and section leader. She earned the Bronze Duke of Edinburgh Award and has represented Warwick Academy in a number of sports including track and field, field hockey, softball, basketball, swimming and badminton. Outside of school, Maha is a dedicated field hockey player. She is the captain of the Longtail's Field Hockey Club and is also a member of the Bermuda National Women's Under-21 hockey team. Recently she was nominated for the Bermuda Outstanding Teen Awards, under the Sport, Leadership and Outstanding Overall category.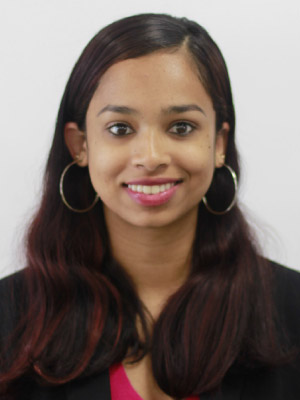 Tracey DeSouza
After graduating from The Berkeley Institute in 2012, Tracey continued her education at Bermuda College where she earned the Associate Degree in Business Administration and Hospitality, graduating with honors in 2015. Tracey is now enrolled at Georgia State University majoring in accounting as well as risk management & insurance. While in university she has finished both semesters on the Dean's List which resulted in an invitation to the International Dean's List Society. She has also been invited to join the National Society of Leadership and Success (NSLS) and is hoping to run for an office position next year. The NSLS helps charities which she is very interested in being a part of and she hopes to help the program grow. In her free time Tracey tutors her peers in their accounting and mathematic courses and she is always happy to volunteer her time.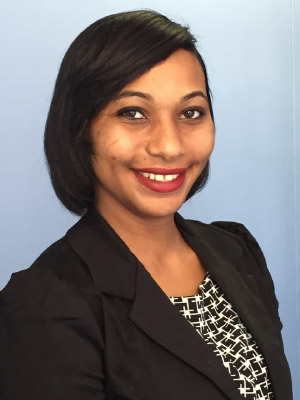 Asha Ford
Asha has always been a dedicated student. She has an Associate Degree in Human Services (Merit) and during her studies she became a devoted nursery school teacher, eager to help shape the children of Bermuda. While teaching Asha found her passion for business. After completing the BFIS Intro-to-Insurance internship program in Atlanta, she knew that she was destined to be a part of the grand movement of insurance. She quickly decided to focus her studies on insurance, and within a year had completed her Associate in Business Administration (Distinction), AIS and AINS designations and enrolled at Georgia State University. Now a senior, Asha is the Treasurer of Gamma Iota Sigma and was nominated to join The National Society of Leadership and Success and The International Dean's List Society. This allowed her opportunities to give back and network with professionals. This summer she is working in the Technical Accounting Department at Axis Specialty Limited. Upon graduation Asha intends to return to Bermuda to work in the insurance industry and give back to the community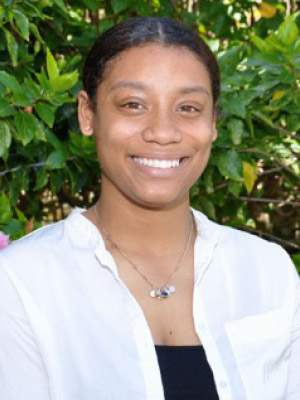 Dejanee Hill-Edwards
Dejanee graduated from The Berkeley Institute on the Principal's List and was a full-time student at The Bermuda College. In May of this year, Dejanee was among the first cohort of Dual-Enrollment students to graduate with an Associate Degree and a Bermuda School Diploma. She now holds an Associate of Science (Business Administration) degree and was on the Vice President's List during her first year. She will be attending St. John's University to study Quantitative Risk and Insurance, with a view towards a career as a qualified Underwriter. At The Berkeley Institute, Dejanee was a nominee for the Outstanding Teen Award and was the recipient of numerous other awards including subject and leadership prizes and she has earned the Bronze Duke of Edinburgh Award. She is also a member of the National Society of High School Scholars. Outside of her academic pursuits, Dejanee has performed more than 170 hours of community service, receiving a Gold Community Service Award. She volunteered her services at the Bermuda Aquarium, Museum and Zoo and Project Pangea, a peer tutoring service. Dejanee is active in Youth Parliament Bermuda, most recently as Youth Speaker of the House. Dejanee lives by the personal mantra, "You are destined for greatness!".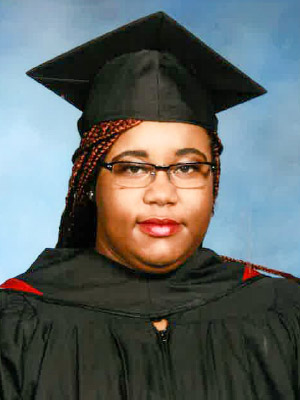 Ari Minors
Ari graduated this year with an Associate of Arts in Business Administration from Bermuda College and will be attending Mount Saint Vincent University in the fall to complete a bachelor's in business administration with concentration in management. She hopes to then complete a master's degree in international business. Ari is very community invested and takes part in different extra-curricular activities and clubs that focus on creating a better Bermuda for future generations. While in high school she was a Candy Striper for 4 years and was the Head in her final year completing 404 hours. In her schools Key Club she held various leadership roles including vice president and president. Ari recently joined Sandys Rotary Club, a club focused on bettering the community and raising up young leaders to be role models to future generations. These opportunities have allowed her to grow, mature, and build confidence in achieving her own goals and succeeding in life. Ari hopes to someday make a difference in Bermuda and inspire other young people to push forward to reach their personal goals.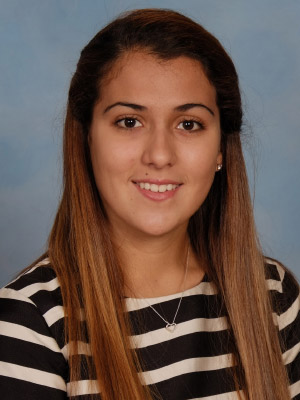 Brooke Pereira
Brooke has recently graduated from Saltus Grammar School with Honors and received the subject prize for Design Technology. She will be attending the University of Western Ontario where she will pursue a BA in Management and Organizational Studies with a major in Finance. While at Saltus she represented her school in netball, volleyball, badminton and softball and earned the Bronze Duke of Edinburgh Award. Brooke has been a volunteer with Keep Bermuda Beautiful and other community organizations and was nominated this year for Bermuda's Outstanding Teen Awards for Most Progress and Vocational/Technical Arts.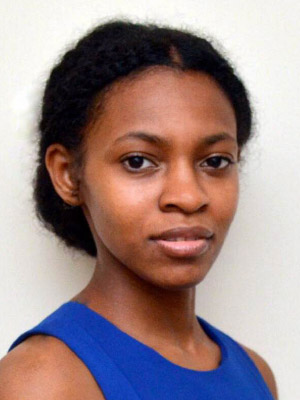 Krystl Robinson-Assan
Krystl will attend the University of Warwick's School of Law – a step toward expertise in conflict resolution. Dual interests in the consequences of automation and the effects of mediation on labour relations drive her curiosity about labour law and policy. Her belief that an advanced society is one in which all individuals can achieve self-actualization, regardless of their wealth, race or gender, underpins her commitment to human rights. Krystl is an alumna of Bermuda's Institute for Talented Students and John Hopkins' Center for Talented Youth, a two-time national debate champion, four-time public speaking award winner, published poet and journalist. She admires advocate authors who combine writing and legal expertise to influence policy. Her undergraduate thesis argues that Bermuda's narrowly specialized economy, reliant, historically, on tourism, engendered a political and socio-cultural narrative of abject dependence that sanctions protest and protesters. Krystl believes that the "essential dilemma" identified in the 1978 Clarke Report remains unresolved: "how to obtain concrete forms of racial justice and economic equity without threatening the social stability essential for a strong service economy."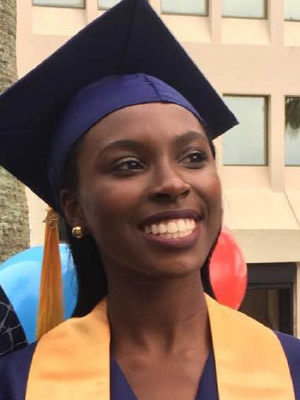 Raeesah Shakir
Raeesah graduated with Honours from Saltus Grammar School and will be attending the University of Essex in the UK to pursue a degree in business administration with a concentration in marketing. Her contributions to school life and extracurricular activities were acknowledged when she was awarded leadership roles such as house captain and senior prefect, as well as the School Spirit and Performing Arts Awards. Raeesah is very active in the community as a YouthNet mentor and is a volunteer at KEMH as a candy striper having completed over 300 hours of community service. In her free time, Raeesah enjoys playing futsal for the PHC women's team. She has also represented her country as a part of the Women's U17 Bermuda National Football Team in Puerto Rico, and her school in the Canadian CAIS Tournament in Ontario. Raeesah has participated in the bronze and silver Duke of Edinburgh Award expeditions and she was recently nominated for the Outstanding Teen Awards for Performing Arts.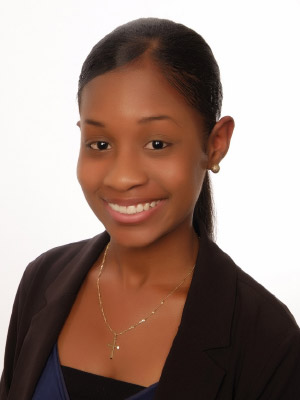 Ranisha Simmons
Ranisha is entering her third year at Mount Saint Vincent University, pursuing a bachelor's degree in business administration with a major in accounting. She continues to strive for success and was recognized as a Dean's List First Class Honor student. She is described as a determined, hardworking and consistent student. Ranisha has a strong passion for mathematics and enjoys seeking new challenges. In addition to her academics, she enjoys playing the piano, is an artist and a devoted dancer at her church. Over the years she has volunteered with the KBB Organization and First Fruits Nursery. Her hope is to acquire the necessary qualifications and pursue a long and rewarding career in the accounting field. This summer she was given the opportunity to work at the Account General's office where she can continue to develop skills and gain experience.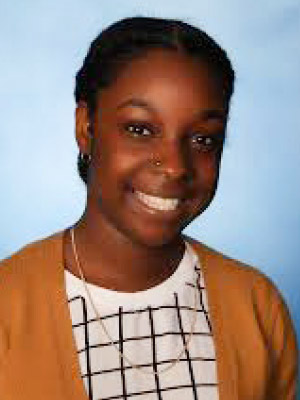 Kenya Simons
Kenya Simons graduated from the Bermuda College with Merit obtaining an Associate in Business Administration and she will be attending Georgia State University to obtain her bachelor's in accounting. She has received numerous academic awards since high school as well as being on the Vice President's List at Bermuda College. While attending BC, Kenya has supported herself as a dedicated employee at Take Five Ltd. When not at work, school or studying, Kenya enjoys playing league netball with her team Blazzin' and she gives back to the community in a voluntary role with the netball association when she has free time. Kenya is a quiet but confident person who is determined in the face of all obstacles and will never stop short in reaching her goals. She believes that when given opportunity, anyone can amount to great things.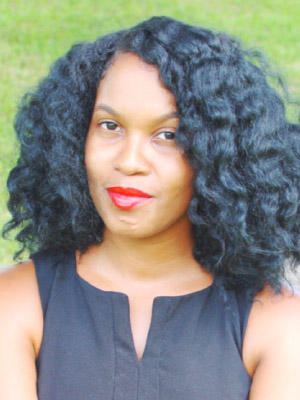 Asia Smith
Asia is currently enrolled at Middlesex University in London pursuing a bachelor's degree in accounting and finance. Throughout her studies she has managed to obtain first class/distinction results. Asia has interned at various firms including E&Y and AIG to gain exposure, training, and relevant experience in her field of studies. This summer she will be working in the Financial Services Department at KPMG. Asia views herself as a leader and an independent thinker, yet sets well as a team player. She enjoys the energy and camaraderie of the playing field and being involved in community service. Her winning personality opens the way for admiration from her family and friends. Maya Angelo's quote, "We may encounter many defeats but we must not be defeated" is a motto that she lives by and believes instills strength and integrity.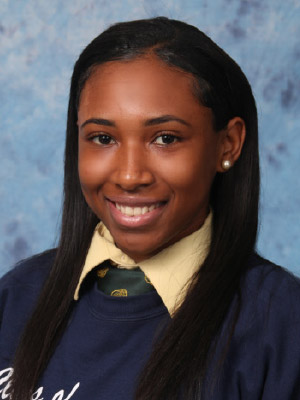 Imani Smith
Imani will be attending Kingston University in Surrey where she plans on obtaining a double bachelor's degree in actuarial mathematics and statistics. As a student at The Berkeley Institute, she achieved 6 GCSEs with grades ranging from A to B, sat Advance Placement examinations in Calculus AB, and English Language and Composition, and served on the first ever Prefect Council. Her leadership and strong will to assist others is portrayed by her dedication to the under 9 and 12 Bluebirds' Netball teams, where she serves as the only junior coach. Imani has embodied the athletic scholar through her ability to maintain an exceptionally high GPA while remaining actively involved in sports and her community. Whilst completing her senior year, she was the first person ever to attain an Associate Degree in General Insurance (AINS) professional designation due to independent studies. This eminent combination is a paragon of her determination, perseverance and due diligence to achieve optimum success. Imani's overall aspiration is to lead a full and purposeful life and become a positive and influential pillar in society by exemplifying excellence, exceeding expectation, and pursuing preeminence.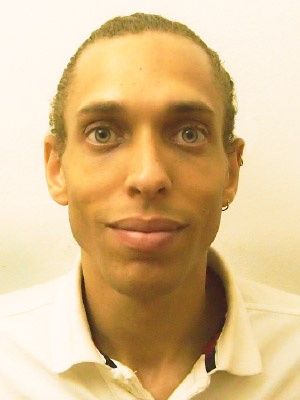 Michael-William Smith
Michael attended Saltus Grammar School and London Metropolitan University where he obtained a 1st class Hon. Degree in International Business while working as a project manager for a translation company. He then moved to Spain to write books and operate a multi-media design and marketing business. Michael has had an interest in law from a young age with a number of family members being involved in the profession and he will be studying law at the University of Central Lancashire in September. His goal is to return to Bermuda to practice and utilizing his international experience help to attract new business to the island. Michael's hobbies include writing, longboarding and watersports.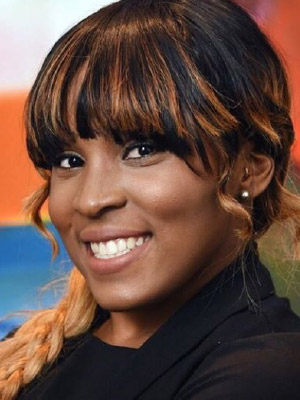 Shallette Spencer
Shallette attended Bermuda College before Georgia State University, J. Mack Robinson College of Business where she is a 4.0 GPA student pursuing an undergraduate degree in actuarial science. Her passion for mathematics and the insurance industry has guided her towards a career in the insurance industry as an actuary. Her career vision is to become an actuary working in Bermuda with the hope of being a role-model and leader for other young Bermudians. Shallette is the first in her family to go to college which has added to her determination and focus. In her spare time Shallette enjoys meeting people of different cultures and giving back to the community through volunteer opportunities.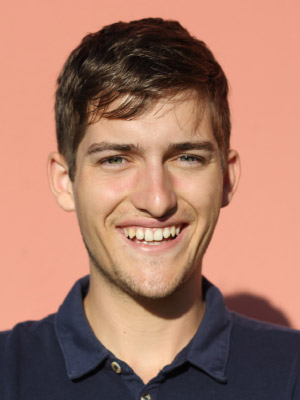 Evan Watkins
Whilst attending Warwick Academy, Evan had the privilege of being chosen as a prefect, student mentor and Deputy House Captain. He thoroughly enjoyed the leadership positions that required dedication and hard work. Academically, he was awarded the Board of Governors' Award for achieving 9 IGCSE's and then attained 36 points in the International Baccalaureate program, allowing entry directly into second year at University of Stirling in Scotland where he is studying business management and marketing. Evan has always been fascinated by how businesses work and what makes them successful, especially in a small and competitive environment such as Bermuda. His passion for business is driven by the thought that one day he will manage my own business and take risks that many others wouldn't. This scholarship opportunity will allow Evan to continue his education abroad to gain further knowledge in his favourite areas of study.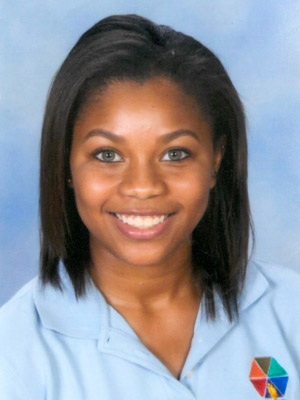 Kaisha Wilson
Kaisha graduated from the Bermuda High School International Baccalaureate Program. She was very active in the school community as a member of the volley ball and netball teams, a volunteer at the Autism Play Group, acting in a school production and in the Shakespeare Festival. Outside of school Kaisha has been dancing with the Jackson School of Performing Arts for 15 years. She has been a YouthNet peer mentor and spends her time working with the Bermuda Gymnastic Association and has job shadowed at Mussenden Subair Law firm. Kaisha has earned the Silver Duke of Edinburgh Award and was recently nominated for the Outstanding Teen Awards for Performing Arts. Kaisha expects to be attending De Montfort University in Leicester to study law and will eventually pursue a career as a corporate lawyer.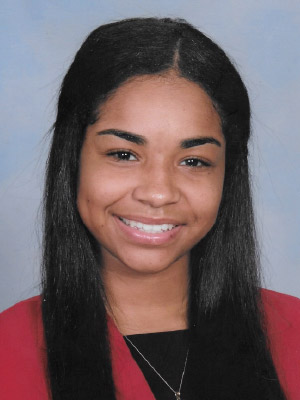 Zoe Wright
Zoe Wright graduated from Saltus Grammar School as Deputy Head Girl and Vice House Captain. Zoe graduated with distinction and received both the Accounting and Spanish subject prizes, along with the Alumni Award. She is committed to achieving excellence and has been on the Headmaster's Honor Roll throughout her years at Saltus. Zoe has earned 10 GCSE's and has recently just completed 5 Advanced Placement courses. She completed her Spanish GCSE two years early and has earned both the Duke of Edinburgh Bronze and Silver Awards. Zoe traveled to China in 2013 to represent Bermuda in the Global Young Leaders Conference. Outside of school she plays netball, volunteers as an acolyte at her neighborhood church and volunteers as a candy striper at KEMH. Zoe will be attending the University of Bristol to study economics and management. After university, she hopes to return to Bermuda to be a role model to young Bermudians whilst pursuing a career as an actuary.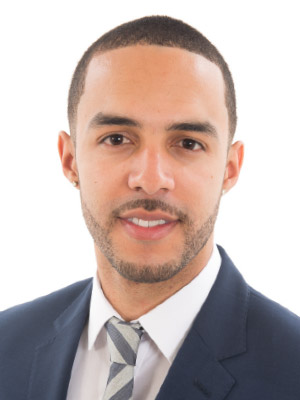 Post-Graduate
Taylor Braithwaite
In 2015 Taylor obtained a BA (Hons) Business and Law followed by the Graduate Diploma in Law at the University of the West of England (UWE) in 2016. Taylor's ultimate career goal is to become a qualified attorney with a focus in corporate law. In September he will begin the Legal Practice Course at the University of Law. During his time at UWE, Taylor was a member of the UWE Trading and Investment Society, the Peer Assisted Learning Program and the Law Society. Whilst in Bristol, Taylor consistently took part in pro-bono, providing legal advice and representation to members of the public at the Civil Justice Center. Outside of academics, Taylor has always immersed himself in sports. He has represented several football associations including the UWE men's football team, Pembroke Hamilton Club and the Bermuda National team at youth level. Taylor tackles challenges with confidence and is described as conscientious, committed and optimistic. He believes that anything is possible through diligence and hard work and ultimately, Taylor aims to return to Bermuda to practice and use his experiences to help give back to his community.