The Association of Bermuda International Companies proudly announced the 21 recipients of the 2017 ABIC Education Awards.
ABIC is one of the largest scholarship providers offered in Bermuda. Now in its 40th year ABIC is very pleased to offer scholarships to those wishing to pursue undergraduate or graduate studies in an international business field. Supporting over 540 students, ABIC continues to help educate individuals that might not have had the opportunity to study abroad.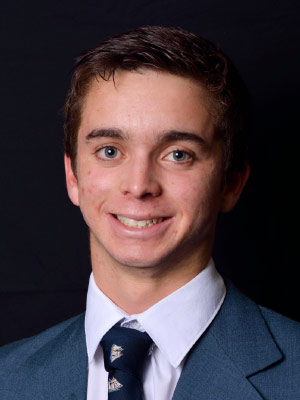 James Amaral
James is a MSA graduate, entering his third year at the University of New Hampshire (UNH) and second semester in UNH's Paul College of Business and Economics. He is pursuing a bachelor's degree in Business Administration and a minor in Kinesiology Sports Studies. He was on the Dean's List for the 2016 year and currently holds a GPA of 3.45. He is actively involved on campus as UNH's lead skipper on the sailing team and he plays intramural broomball, floor hockey, soccer, volleyball and hikes New Hampshire's White Mountains in his free time. He volunteered during the America's Cup with the Endeavour Program and also volunteers with the Salvation Army Soup Run delivering meals in and around Hamilton. He coaches sailing at the RHADC and looks forward to continuing to work hard at university and participating in as much as his university offers.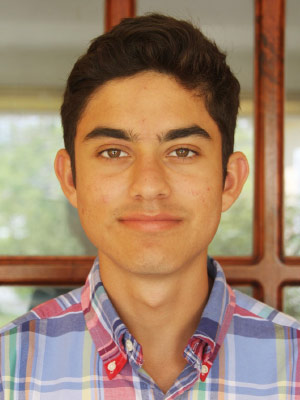 Brian Darling
A graduate of Warwick Academy, Brian will be attending the University of Warwick in England, pursuing a degree in Computer Science. He is a very well-rounded student who participates in a range of extra-curricular activities, including directing lights for school drama productions, playing football for PHC and regularly volunteering at the Red Cross. It is through participation in these different activities that he has developed a strong work ethic and determination to succeed in both his academic and professional careers. Throughout secondary school, Brian has proven himself to be a positive role model, holding several important leadership positions including Prefect and Sports Leader. Most recently, Brian was chosen as the MVP for the West All Stars football team and was nominated for an Outstanding Teen Award in the category of Sports, as well as attaining the BELCO prize for best in Maths at Warwick Academy. Brian prides himself on being self-motivated and always willing to learn in order to better himself and ultimately become successful wherever his path takes him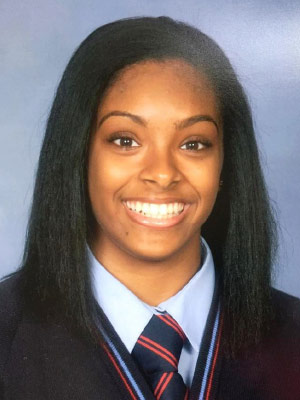 Zantae Dill
Zantae graduated from Saltus with merit honors and has just recently completed her first year studying Law and Psychology at the University of the West of England (UWE) in Bristol. During high school, she was proud to have completed 9 GCSE's and 3 Advanced Placement courses. Along with maintaining her place on the honor roll throughout high school, Zantae was involved in many extracurricular activities. Zantae has been a part of the Bermuda National Gymnastics Team since she was twelve years old and recently held the role as captain of this team for her last competitive season. Alongside gymnastics, Zantae volunteered her time, both helping out at gymnastics and mentoring at West Pembroke Primary. She was a nominee of an Outstanding Teen Award in 2016 and held the position as acting Minister of Health and Safety in the Bermuda Youth Parliament. Upon obtaining her law degree, Zantae expects to return to Bermuda to be accepted into the Bermuda Bar to start her career as a fully qualified lawyer.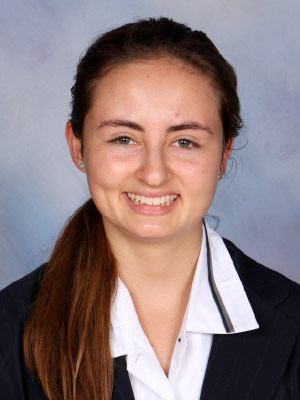 Abigail Exon
Abigail will attend the University of Bristol majoring in Business Innovation, in September. Her initial education was at Saltus but she moved with her family to New Zealand where she attended high school and graduated with honours from Pinehurst School. Abigail is committed to Bermuda and is currently interning for Chubb Insurance to gain experience and she has been a volunteer at the Relay for Life and the America's Cup. In New Zealand, Abigail was a national lacrosse regional representative and was team captain for both school and club lacrosse. Abigail has completed the Duke of Edinburgh program to Gold and was honoured with a Duke of Edinburgh Ambassador role. Abigail has received numerous awards including an Academic and Endeavour Award and the Outdoor Leadership Award. In New Zealand, she was an active member of her community volunteering for Senior-Net, teaching computer skills to senior citizens. Abigail is excited to bring her knowledge and experience back home to Bermuda.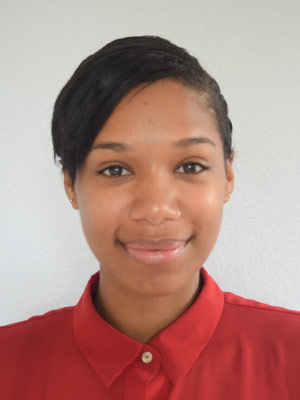 Kristin Gibbons
Kristin is currently pursuing a bachelor's degree in Business Administration with a concentration in Finance. Kristin has successfully maintained a 4.0 GPA over the past two years, which can be attributed to her high level of determination and her organizational skills. Outside of the classroom, Kristin volunteers at the American Cancer Society on a weekly basis, has embarked on a healthy lifestyle journey through regular physical activity, and enjoys regular target practice at the shooting range. Most impressively, Kristin manages to balance all of this while raising her young child. Upon completion of her studies, Kristin plans to enter the financial services industry as a Financial Analyst and ultimately aspires to become a Chief Financial Officer. Once established in her professional career, Kristin has a strong desire to mentor other young Bermudians who many find themselves in a similar situation to hers. Kristin lives by the motto: "Anything is possible."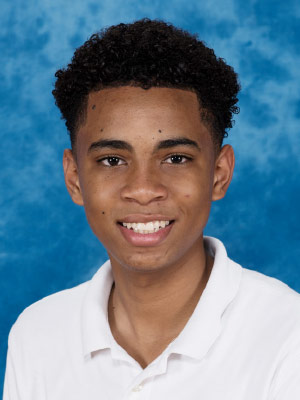 Sachio Harrison
Sachio attended Somersfield Academy and in May completed the BHS IB program. He has always been a high Honours student, who enjoys getting to the root of any problem and solving it. Sachio will be attending the University of Western Ontario to study Mathematics and Economics, with the end goal of becoming an Actuary. Sachio has a strong work ethic and deep passion for learning. He is a very valuable volunteer with Friends of Hospice and the Bermuda National Trust and the volunteering has helped him to develop effective communication and collaborative skills. He has worked part time since age 10 at the Marketplace and all these activities, in addition to staying on top of his academics, has required him to become very effective in time management, properly prioritizing events, activities and other responsibilities and completing tasks in a timely and efficient manner.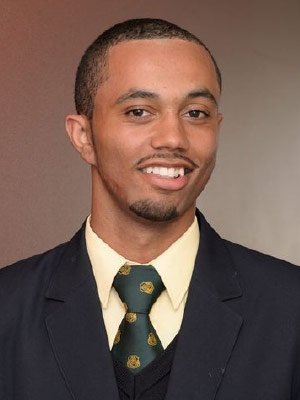 Marcus Henschke
Marcus was raised in Somerset and attended Somerset Primary School, Sandys Secondary Middle School and The Berkeley Institute, where he had the pleasure of being Head Prefect. Along with attending Berkeley, he was enrolled full time at The Bermuda College as a Dual-Enrollment Student. After high school, he worked locally during what should have been his first semester in University, to earn the funds needed to commence his studies. He is now attending St. John's University and has finished his second year in the Risk Management & Insurance Program. At St. John's, he was selected to be a student ambassador and is a member of Gamma Iota Sigma, the national academic fraternity for Risk Management and Insurance. He enjoys taking part in various intramural sports such as baseball and football and numerous different community service events including his favorite, the Presentation Blessed Virgin Mary Soup Kitchen.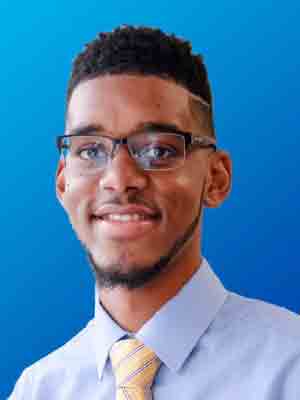 Antoine Jackson
Antoine graduated from Bermuda College in May 2017 with an Associates Degree in Business Administration with Merit and was the recipient of the Donald P. Lines Most Outstanding Accounting Student Award. In September, he will be continuing his educational pursuits at Dalhousie University, studying to obtain a Bachelor's Degree in Commerce – Accounting. His decision to study accounting comes from a love of business and an entrepreneurial attitude. Since he was 16, Antoine has been participating in the Bermuda Men's Basketball League and he has had the honor of representing Bermuda in U16 and U18 at The ESPN Wide World of Sports Complex in Orlando. Once settled into a successful career path Antoine intends to give back and be a role model for young Bermudians by mentoring and he intends to create a scholarship for students who may have had setbacks along the way, endured hardships and regained focus to be successful. He believes no goal is unreachable and that through hard work you can achieve whatever you put your mind to.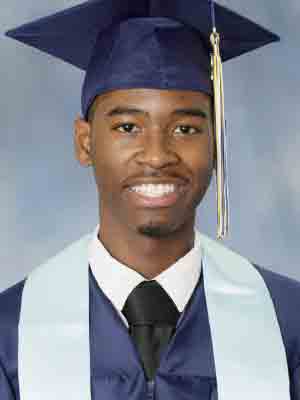 Caleb Jones
Caleb is a graduate of Warwick Academy having passed 9 GCSEs and completing the International Baccalaureate Program. At WA, Caleb was a member of the Concert Band and Full Orchestra, taking part in many concerts and he has achieved Grade 5 musical theory with Merit. In his spare time during school he enjoyed offering his services with the Teen Advisory Board to raise money for the Youth Library and playing on the football team. Caleb's dream of becoming an accountant came to him in his early teens and he has spent lots of time researching accounting as a career. Caleb will be attending Brunel University in the UK to study Business and Management (Accounting) and looks forward to returning to Bermuda to share his knowledge and experience with other young Bermudians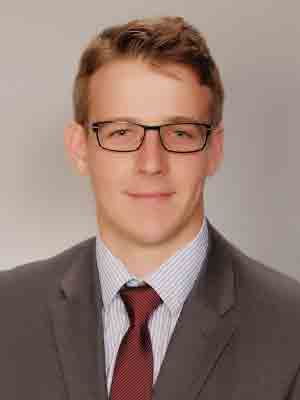 Francis Laing
Francis is planning to further his education by attending Dalhousie University and expects to graduate in December 2019. Francis is no stranger to Dalhousie as he has completed the requirements for a BComm, Major in Finance and was on the Dean's List every semester. Francis has decided to pursue a career as an actuary and credits his change in career interest to his strong analytical ability and a recent internship at Chubb. His goal is to become an Associate member of the Casualty Actuarial Society within 5 years and he is on his way to achieving that goal having passed exam FM in February. Upon completion of his studies, Francis is eager to return to Bermuda and continue learning in the dynamic actuarial profession.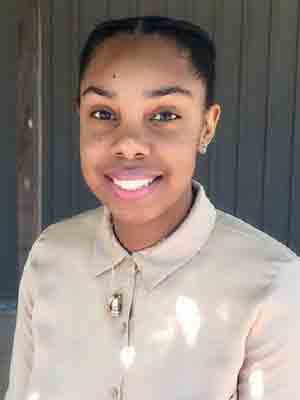 Niambi Landy-Philpott
Niambi graduated from CedarBridge Academy in 2015 and was Valedictorian of her graduating class. In September, she will be a sophomore at Acadia University where she is studying Mathematics and Statistics with Business and she plans to become an actuary. She is a hardworking and focused student. Involvement in different clubs while attending university has helped her meet a variety of new people and this has made her university experience away from home more enriching. She is a member of the Acadia Marching Axeman which is a student initiated group that helps to bring positivity to the students through dance and music. She is a member of the Acadia Mathematics Society and outside of her studies she enjoys going to the gym and spending time with friends as well as giving back to her school in various programs.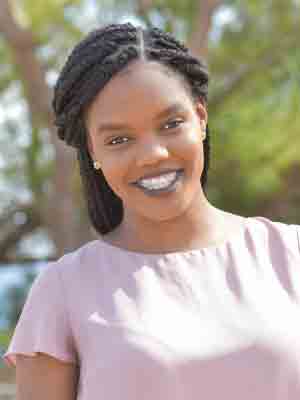 Layona Millett
Layona graduated from the Bermuda College in 2016 with an Associates Degree in Business Administration with Merit. She is currently employed at Argus and will be attending Mount Saint Vincent University in September, pursuing a Bachelor's Degree in Business Administration with a major in Management and a concentration in Marketing. While at Bermuda College Layona served as the President of the Student Government Council which proved to be an exciting experience as she was able to interact with the students on campus and sit on the Board of Governors as the voice for her peers. Layona is the President and co-founder of Sandys Rotaract Club of Bermuda, a club focused on serving the community and creating a platform for aspiring young professionals to gain critical skills for everyday interactions. It is her desire to be the light in dark places, a voice of impact, an enforcer of change, and to create positive opportunities for her generation and those to come.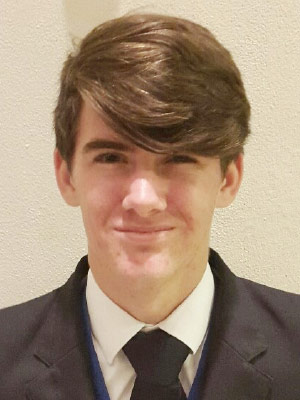 Christian Oatley
Christian attended Saltus and is a graduate of the SGY program, having undertaken 8 Advanced Placement courses. He was Deputy Head Boy and Vice House Captain of Darrell House. In September, Christian will be heading to the UK to study Economics at the University of Nottingham. After university he intends to return to Bermuda to work in the Finance or Reinsurance sectors, where he will have the opportunity to give back to Bermuda's youth in the ways that he has been supported; through counsel, athletics, and finance. He believes that it is through dogged determination against seemingly impossible odds that anything is possible, and as such, it is a motto that he will carry through his university studies and professional life. Christian is an avid cyclist, runner and sailor and has represented Bermuda overseas in the NICA New York High School Mountain Biking League and at the 2014 Junior Caribbean Cycling Championships in Surinam. In sailing, he regularly sails in the Wednesday Night Racing program and sails on the traditional Bermuda fitted dingy Victory IV.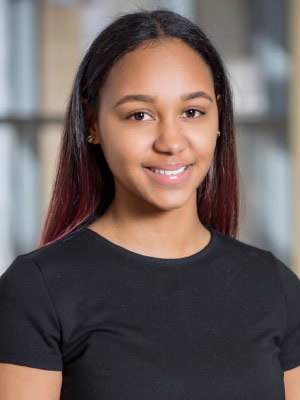 Jahlae Outerbridge
Jahlae is a graduate of CedarBridge Academy and Bermuda College with an Associates Degree in Business Administration with Merit. She is currently pursuing a Bachelor of Business Administration in Accounting at Georgia State University, J. Mack Robinson College of Business. As an accounting major at GSU, she has proven herself a diligent and determined student maintaining a 3.99 GPA. Jahlae has been awarded the 2017 Deloitte Achievement Award. Outside of school, Jahlae is a volunteer coordinator for Panther Food Recovery Network, a student organization that focuses on fighting food waste and hunger, and is a member of the Caribbean Student Association and National Association of Black Accountants. This summer she is enjoying the opportunity of working in the Enterprise Department at KPMG gaining knowledge, skills, and experience to further her professional career. Upon graduation, Jahlae intends to return to Bermuda to work in the public sector of accounting, preparing for a Certified Public Accountant designation, and she will undertake mentoring young Bermudian accounting students.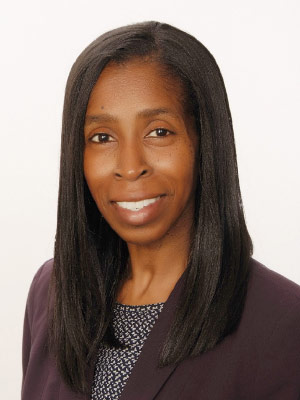 Dain Richardson
Alumni Award
Dain Richardson graduated from White Plains High School in New York with Honors. During her time in high school, she was a member of the WPHS marching band, Performing Arts group, and sang in her school and church choirs. Despite receiving offers of scholarships, she could not attend college because she was an undocumented alien. After a 5-year process in which she was sponsored to become a legal resident of the USA, she took classes at Pace University and Westchester Community College where she made the President's List for 2 semesters maintaining a GPA of 3.9. Recently, after homeschooling her four children for over 20 years, Dain became a Bermuda College student with a GPA of 3.8. Dain plans to attend the University of Denver this fall to pursue a degree in Accounting. She hopes to receive the needed education to be a contributor to Bermuda's international business and to the community by helping others to reach their academic goals. In her spare time, she enjoys playing the piano, singing, gardening, hiking, and hand crafts.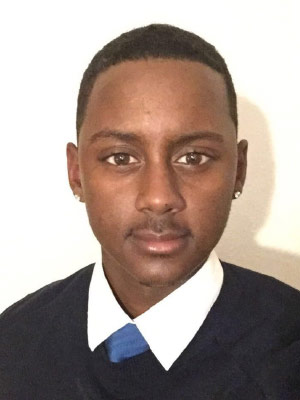 Isaiah Richardson
Isaiah is a 2016 graduate of the Berkeley Institute and has completed his first year at Bermuda College. He intends to study business at St. Mary's University in Halifax and eventually become a Chartered Accountant. The support he has received in his year at Bermuda College has helped him to realize the importance of a good education and he has developed pride of achievement in his academics. Outside of school, Isaiah is passionate about cricket and has represented Bermuda overseas. He currently plays for Somerset Cricket Club and is on the National Cricket Squad and was on the U19 team for 2 years. Isaiah enjoys sharing his passion by engaging in youth cricket coaching and other community service including Bounce for Autism.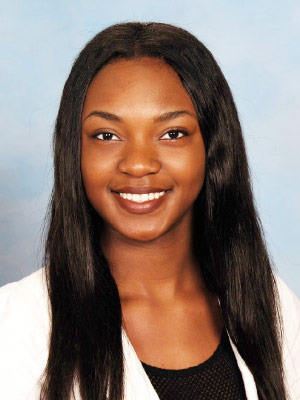 Brieanna Samuels
Brieanna graduated from Saltus in 2016 with honours and is now studying at the University of the West of England, Bristol, towards a BA in Business Management with Accounting and Finance, where she maintains a distinction level grade. At Saltus, Brieanna was active in school netball and was on the track team and she was a mentor through Youth Net Bermuda. Outside of school Brieanna has found a passion for the fashion industry and is exploring modelling opportunities. Brieanna has faced several bumps in recent years but continues to persevere and strive for excellence and she believes that in life you may encounter challenges but you must not be defeated and encourages others to continue moving forward with hard work and faith.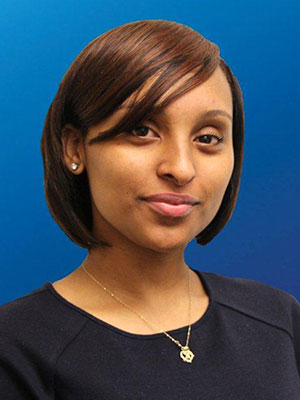 Chelsea Warren
Post Graduate
Chelsea is a recent graduate of Oakwood University. She graduated Magna Cum Laude with her Bachelors in Science with a major in Accounting and a minor in Management. As a result of her leadership, scholastic and community involvement, Chelsea was inducted into Delta MU Delta Honours Society, Alpha Chi and Who's Who of America. Chelsea enjoys being involved in community service and event planning. This year, she served her class as Senior Social Vice President through a plethora of events. In addition, she was involved in Phi Beta Lambda and National Association of Black Accountants, where she mingled with likeminded business persons and made great connections. Chelsea was the HR manager for a new student app called Rideversity, that provides rides for college students and also offers them an opportunity to make money. With that initiative, she travelled to North Carolina to pitch the company to millionaires and investors at 'The Black Wall Street'. Chelsea's motto for life is Exemplify Excellence, Exceed Expectations, and Embrace Eternity. Chelsea is now pursuing her Masters in accounting at Alabama A&M University.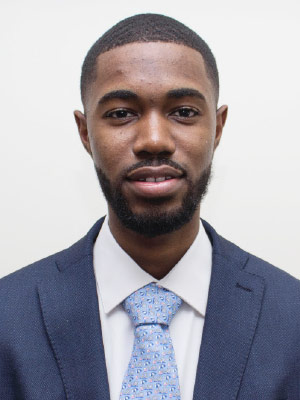 Amon Wedderburn
Amon attends St. John's University in New York pursuing a career in the legal studies and business fields. His ultimate goal is to become a corporate lawyer in reinsurance, specializing in M&A (mergers and acquisitions). After St. John's, Amon plans on going to Osgood Hall Law School in Toronto, to further his studies and graduate with a law degree. At St. John's, Amon stays active by participating in various community service activities including helping at a neighborhood food donation service, a nearby nursery and also in Manhattan where he helps to deliver food to the homeless. Amon believes that it is not always about making a grand gesture in your community but rather doing various small tasks that can make the biggest difference. Upon completion of his degrees, Amon plans on returning to Bermuda and working in an industry of paramount importance in an effort to better his island's economy.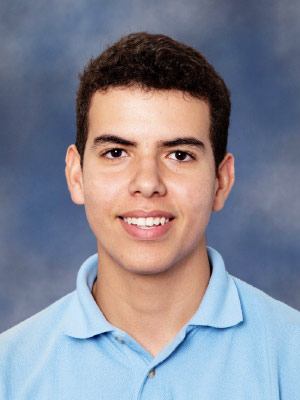 Théo Wolffe
Théo Wolffe recently completed his final year of the International Baccalaureate (IB) program at Warwick Academy and throughout his years at Warwick Academy he achieved 10 IGCSE's and was placed on the Principal's List for 4 consecutive years. Additionally, Théo was the saxophone leader of Warwick Academy's renowned Jazz Band, was appointed Senior Prefect, and was elected by his peers as the President of the Student Council. Outside of school Théo exhibited exemplary leadership skills by being elected as the Youth Premier of Bermuda, and by being selected to represent Bermuda at the Berlin Model United Nations (Berlin, 2016), Commonwealth Parliamentary Association Youth Summit (Bahamas, 2016), and the Global Young Leader's Conference (China, 2015). Most notably, after a rewarding 6 month programme, Théo was awarded the winner of the 2016 Alpha Beautillion, which culminated in an evening showcasing oratorical skills and talents. In the fall, he will attend Queen's University in Canada, to attain a Bachelor's of Commerce degree with the intention of returning to Bermuda to contribute to its corporate and social fabric.